Las Vegas Review Journal Editorial Board calls out Rosen, Cortez Masto as fake moderates
Catherine Cortez Masto speaks to NPR in a revealing interview
By Megan Barth, October 21, 2021 8:00 am
The Democratic party's latest set back in their Build Back Better revolution is led by moderates, Kyrsten Sinema and Joe Manchin, with rumors swirling that Manchin may leave the party and become an Independent. (A different breed of Independent, presumably, than Bernie Sanders, a proud Socialist and who, in 1985, praised bread lines as a 'good thing': "American journalists talk about how bad a country is because people are lining up for food, that's a good thing. In other countries people don't line up for food. The rich get the food, and the poor starve to death.")
Instead of running away from Bernie Sanders, the Democratic party leadership and a majority but for two of its members, has embraced him and his agenda, causing the editorial board of the Las Vegas Review Journal to write:
"Sens. Manchin and Sinema are the only two members of their party in the upper chamber to even question the Bernie Sanders agenda that the White House now eagerly promotes through its unprecedented spending plans. That's a stark reminder of just how far left Democrats have staggered in recent years. Nevadans might note that their own two senators — professed moderates Catherine Cortez Masto or Jacky Rosen — have expressed nary a peep of concern about following the Vermont socialist down his primrose path."
Within hours of this editorial and following a meeting of moderates with Biden, Cortez Masto sat down for an interview with NPR in which she claimed that although the bill has been reduced in size and scope, Democrats are simply taking incremental steps to achieve their original goals:
NPR: But you're taking out the centerpiece (climate change) plan of the president – to try to reshape the energy market.
CORTEZ MASTO: No, we will still be reshaping it. There are many things that are going to still be in here…
NPR: OK, OK.
CORTEZ MASTO: …That's focused on putting – keeping us in moving in that direction. [Emphasis added]. And so I'm confident based on the work that I am seeing and that I'm pursuing that it's still going to be in there.
Nevada has historically been a swing state, resulting in candidates playing the moderate card to woo voters. However, the hard left swing of Biden's party and the take over of the Nevada Democrats by the Democrat Socialists of America, leave professed moderates like Rosen and Masto in an uncomfortable and vulnerable position.
Silence isn't golden in this case and may pose an opportunity for their opponents to drown them out by calling their bluff. Yet, Masto's recent admission to NPR indicates her moderate card may be a wild card. Nevadans will decide whether or not she has overplayed her hand.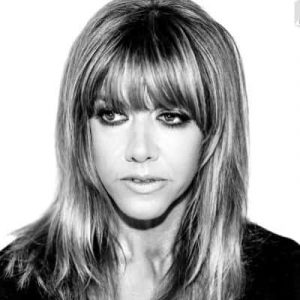 Latest posts by Megan Barth
(see all)