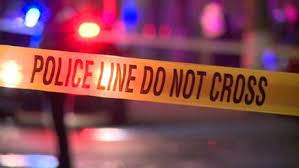 Fatal Crash in Central Las Vegas Valley Claims Life of Motorcyclist
By TheNevadaGlobeStaff, June 20, 2023 6:39 pm
LAS VEGAS – A tragic incident unfolded in the central Las Vegas valley on Monday evening, resulting in the death of a motorcyclist involved in a head-on collision.
The crash occurred shortly after 9 p.m. at the intersection of South Valley View Boulevard and West Viking Road. According to the Las Vegas Metropolitan police, the motorcyclist was traveling northbound on Valley View Boulevard when a vehicle traveling in the opposite direction attempted to make an eastbound turn, crossing into the northbound lanes. The two vehicles collided head-on.
Emergency services swiftly responded to the scene, and the motorcyclist was rushed to UMC with life-threatening injuries. Despite the best efforts of medical professionals, the rider was later pronounced dead.
Authorities have not yet released any further details regarding the individuals involved or the circumstances leading up to the collision.
The Las Vegas Metropolitan police are actively investigating the incident, gathering evidence and conducting interviews to determine the exact cause of the crash.
Further updates regarding the investigation are expected to be provided by law enforcement in due course.
Credits: 8 News Now
Copyright 2022 702 Times, NV Globe. All rights reserved.

Latest posts by TheNevadaGlobeStaff
(see all)