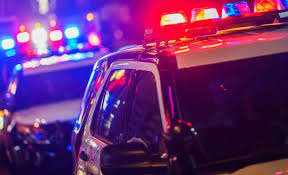 Fatal Crash Near Warm Springs and South Pecos Roads Claims One Life
By TheNevadaGlobeStaff, June 13, 2023 9:06 pm
Las Vegas, NV – Tragedy struck on Tuesday morning as a multi-vehicle crash near Warm Springs and Tomiyasu Lane resulted in the loss of at least one life, according to the Metropolitan Police Department (MPD).
The incident, which occurred near Sunset Park, involved a 2016 Ford F150 truck and a 2016 Nissan NV200 van. Preliminary investigations conducted by Metro revealed that the Ford truck veered into the eastbound lanes of Warm Springs, colliding head-on with the Nissan van.
Regrettably, the driver of the Nissan van was pronounced dead at the scene by medical personnel. The passengers of the Ford truck sustained substantial injuries and were rushed to Sunrise Hospital and Medical Center for immediate treatment.
MPD officials stated that the driver of the Ford truck, identified as 22-year-old Raul Gonzalez, exhibited signs of impairment at the crash site. Gonzalez was subsequently taken into custody and booked into the Clark County Detention Center. He is now facing charges of DUI and failing to maintain his lane, as indicated by police and jail records.
The investigation into the crash is ongoing, with law enforcement working diligently to gather additional evidence and determine the exact circumstances that led to this tragic incident.
Further updates regarding the crash and any related developments will be provided as they become available.
Credits: Review Journal
Copyright 2022 702 Times, NV Globe. All rights reserved.

Latest posts by TheNevadaGlobeStaff
(see all)