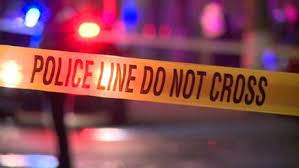 Fatal Hit-and-Run Crash Claims Life of a Man in North Las Vegas
By TheNevadaGlobeStaff, March 27, 2023 11:04 am
LAS VEGAS – North Las Vegas Police (NLVPD) reported that a hit-and-run crash resulted in the death of a man in the early hours of Saturday morning. According to authorities, the incident occurred at around 2:47 a.m. on March 25, in the 2900 block of Las Vegas Boulevard near Pecos Road.
Upon receiving reports of a man lying in the roadway, NLVPD responded to the scene. When officers arrived, they discovered an unresponsive man in his 50s or 60s who was believed to have been hit by a vehicle. Unfortunately, he was pronounced dead on the scene. The Clark County Coroner's Office will identify the victim once the next of kin has been notified.
Following the incident, NLVPD investigators revealed that the man was outside of a marked crosswalk when he was struck by the vehicle. Moreover, the vehicle failed to remain at the scene or call the police.
NLVPD is urging anyone who may have information about the incident to contact them by phone at 702-633-9111. Alternatively, to remain anonymous, individuals can contact Crime Stoppers by phone at 702-385-5555 or online at www.crimestoppersofnv.com.
Credits: Fox 5 Vegas
Copyright 2022 702 Times, NV Globe. All rights reserved.

Latest posts by TheNevadaGlobeStaff
(see all)