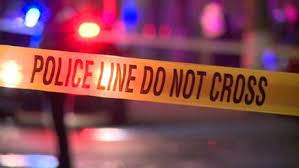 Las Vegas Police Are Investigating a Series of Incidents That Occurred on Tuesday Night, Including a Drive-by Shooting, a Hit-and-Run, and a Fatal Car Crash.
By TheNevadaGlobeStaff, April 12, 2023 9:23 am
LAS VEGAS – The drive-by shooting took place at around 9:00 pm on Sacramento Drive in the east part of Las Vegas. According to police, one person was injured and transported to a local hospital in critical condition. Detectives are currently investigating the incident.
In a separate incident, a hit-and-run occurred near Cheyenne Avenue and Casino Center Drive at around 9:15 pm. A woman believed to be in her 20s to 30s was hit by a vehicle and died at the scene. The car fled the area before police arrived, and authorities are currently searching for the suspect.
Finally, a man was killed in a car crash near Nellis and Lake Mead Boulevards just after 9:30 pm. Witnesses reported that the man was jaywalking across Nellis when he was hit by a four-door sedan, which then fled the scene. The victim was pronounced dead at the scene, and Nellis remains closed in both directions from Lake Mead to Kell as police investigate the incident.
At this time, no further details have been released regarding any of the incidents.
Credits: Fox 5 Vegas
Copyright 2022 702 Times, NV Globe. All rights reserved.

Latest posts by TheNevadaGlobeStaff
(see all)