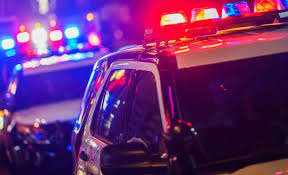 Police Seek Public's Help in Identifying Suspect in UNLV Campus Assault
By TheNevadaGlobeStaff, April 22, 2023 11:17 am
LAS VEGAS – Police are on the hunt for a man believed to be involved in an assault that took place on Friday evening within the Ham Fine Arts building on the University of Nevada, Las Vegas (UNLV) campus, according to officials.
UNLV police revealed in an email that the suspect is described as a dark-skinned male, aged between 30 to 50 years old, with a pointed beard and a heavy build. The man was reportedly sporting a white cap, gray hoodie, and black sweatpants at the time of the incident.
As of now, no further information regarding the attack is available. However, UNLV authorities have urged anyone with any information regarding the suspect or the incident to come forward immediately.
The police are working to identify the attacker and ensure the safety of the campus and its students.
Credits: Review Journal
Copyright 2022 702 Times, NV Globe. All rights reserved.

Latest posts by TheNevadaGlobeStaff
(see all)