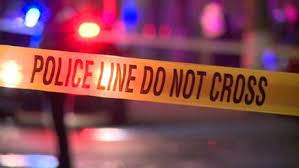 A Tragic Crash Near McCarran Boulevard in Reno Claims a Life
By TheNevadaGlobeStaff, October 21, 2023 6:57 pm
Reno, Nevada – A fatal crash sent shockwaves through the community as Reno Police responded to an incident near the intersection of South McCarran Boulevard and Belsera Court. The event unfolded on a Saturday morning shortly before 8 a.m., leading to a temporary road closure. McCarran Boulevard was affected by the closure, and the incident's investigation led to its reopening at approximately 12:30 p.m.
The tragic accident involved a single vehicle, described as a black SUV. This SUV was traveling in the northwest direction along South McCarran Boulevard. Tragically, the driver of the vehicle failed to maintain their lane, and the SUV veered off the road before overturning. During this unfortunate event, the driver was ejected from the vehicle and was declared deceased at the scene.
Reno Police Department's Major Accident Investigation Team took charge of the investigation. Authorities are actively seeking any information that could shed light on the circumstances surrounding this devastating crash. Individuals with relevant information are urged to contact the Reno Police Department's non-emergency line at (775) 334-2677 or reach out to Secret Witness at (775) 322-4900.
Credits: 2News
Copyright 2022 775 Times, NV Globe. All rights reserved.

Latest posts by TheNevadaGlobeStaff
(see all)