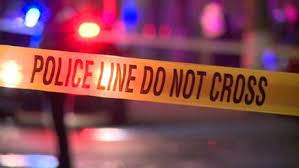 Reno Homicide Detectives Probe a Suspicious Death in Castletroy Drive
By TheNevadaGlobeStaff, April 19, 2023 8:55 am
NEVADA – Reno Police Department's homicide detectives are investigating a suspicious death in the 8300 block of Castletroy Drive, according to a statement released by the department. The investigation began after an emergency call was made on the evening of Tuesday, April 18.
The police have not provided any details regarding the nature of the suspicious death or the identity of the victim. However, they have indicated that they do not believe the incident was a random act, and there is no danger to the public.
The detectives are actively investigating the case and have appealed to anyone with information to come forward and assist in the investigation. Further updates will be provided as the investigation progresses.
Credits: KOLOTV
Copyright 2022 775 Times, NV Globe. All rights reserved.

Latest posts by TheNevadaGlobeStaff
(see all)