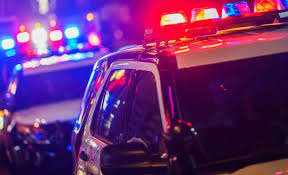 Reno Police Fatally Shoot Suspect in Early Labor Day Incident
By TheNevadaGlobeStaff, September 4, 2023 1:50 pm
NEVADA – In the early hours of Labor Day morning, a suspect was fatally shot and killed by the Reno Police Department in an incident that unfolded on the 2600 block of Yori Ave. just after midnight.
The incident began with a report of a stabbing, prompting a swift response from officers. Upon arrival at the scene, law enforcement encountered the armed suspect, and the situation escalated, culminating in the use of deadly force by police. Authorities have not disclosed specific details surrounding the events leading up to the shooting.
The wounded suspect was immediately transported to a local hospital, where regrettably, he succumbed to his injuries. It is important to note that no officers sustained any injuries during the course of this incident.
Preliminary investigations suggest that this incident is an isolated one, and there is currently no perceived threat to the public.
In accordance with regional protocols for officer-involved shootings, the Washoe County Sheriff's Office will assume control of the investigation. As of now, the identity of the suspect shot and killed by police has not been released.
Credits: Fox Reno
Copyright 2022 775 Times, NV Globe. All rights reserved.

Latest posts by TheNevadaGlobeStaff
(see all)