DCSB President Speaks Out in Defense of Girls Sports And Private Spaces
Douglas County School Board President told The Globe that the proposed Board policy 'is to protect girls…it is not a transgender policy'
By Megan Barth, May 15, 2023 2:14 pm
Last week, we broke the story that that ACLU NV threatened the Douglas County School District with litigation if the Board of Trustees adopt a "transgender student policy" that protect sports, locker rooms, and bathrooms from biological men who identify as females or biological women who identify as males.
The ACLU NV sent the letter on May 3rd, prior to the school board publishing agenda item 19 for the upcoming Board meeting tomorrow, May 16th.
In the letter, the ACLU NV warns:
If these polices and practices are passed by the Board of Trustees, Douglas County School District will be in violation of various regulations promulgated by the Nevada Department of Education, various provisions within the NRS, including NRS 651.050(2)…,Title IX, Section 24 of the Nevada Constitution, and the Equal Protection Clause of the Fourteenth Amendment to the U.S. Constitution.…

Policies of this nature do not belong in the State of Nevada… Your obligation as a board is to uphold the regulation of this state and to provide a safe and nurturing educational environment free from bullying and judgement…

Any consideration of those policies will be in direct violation of the law and your duties as a board and will result in litigation.
Agenda 19, as published, states:
Transgender Student Policy SG-G (Discussion and For Possible Discussion)

Description:  The Board will discuss and take possible action on whether to adopt a policy regarding (1) students who are biologically male at birth and whether they can participate in female sports and use girls' bathrooms and locker rooms; and (2) students who are biologically female at birth and whether they can participate in male sports and use boys' bathrooms and locker rooms.
Douglas County School Board President Susan Jansen (District 2) spoke exclusively to The Nevada Globe in order to clarify the primary purpose of the policy.
Jansen told The Globe:
The primary purpose of agenda 19 is to protect girls. This isn't a transgender policy. 

When Staff created the agenda, the wording of agenda 19 was changed from the original verbiage and intent, so it was unclear as to what exactly its purpose was and was open to misinterpretation. 

The original verbiage came from what I said at the April school board meeting, which is: only students who are biologically female from birth may participate in girls sports, bathrooms or locker rooms and only males who are biological males at birth may participate in boy's sports. 

The original intent of Title IX was to give girls opportunities in sports that they didn't have before. This policy is specifically to protect girls. It is to prevent boys from taking girls' sports opportunities away from them and to provide protections to girls in their private spaces like locker rooms and bathrooms.

We have bathrooms and spaces that are unisex and that are accommodating to our transgender students. Our current transgender population is 0.3 percent in the district. I have also reached out to the mentor of the LGBTQ Club at Douglas High School and offered financial support should her group want to start their own athletic club or league.
Should the Douglas County School Board of Trustees adopt the policy at the school board meeting tomorrow evening, and the ACLU NV moves forward with litigation, this will be the first legal test of the Nevada Constitution's Equal Rights Amendment and the first Nevada case that will determine if biological females and males are equal to and deserving of legal protection afforded to their transgender classmates.
This will also be a test for Governor Joe Lombardo.
Last week, the Republican Governors Association announced that Governor Lombardo joined a coalition of 25 governors who are advocating to restore protection in girls' sports in the wake of the Biden Administration's new Title IX rules, proposed by the Department of Education, to expand the meaning of sexual discrimination to include gender identity that would prevent schools and colleges from banning transgender athletes. The proposed rule would mean that schools and colleges receiving federal funding could not impose an independent policy ensuring students play on teams consistent with their biological sex.
This is a developing story…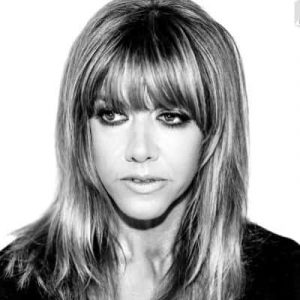 Latest posts by Megan Barth
(see all)