Senator Doñate Has HOPE To Expand Medicaid to Undocumented Immigrants
The 'Nevada Health Opportunities, Planning, and Expansion  Act' would expand Medicaid benefits to Nevada residents regardless of their immigration status
By Megan Barth, March 28, 2023 12:07 pm
Yesterday, Democratic Senator Fabian Doñate introduced the HOPE Act, the "Nevada Health Opportunities, Planning, and Expansion Act", which would expand Medicaid benefits to all Nevada residents regardless of their immigration status. According to a KFF study, non-citizens are more likely than citizens to be uninsured. The uninsured rate for recent immigrants, those who have been in the U.S. for less than five years, was 28.9% in 2021, while the uninsured rate for immigrants who have lived in the US for more than five years was 34.8%. Nevada has the seventh highest uninsured rate in the country.
Since September 2021, only immigrants with permanent resident status can access Medicaid. This change was due to the the expiration of the 2019 Public Charge Rule, a Trump-era policy that made it easier for immigration officials to deny legal status or United States entry to immigrants that relied on government assistance. According to the American Immigration Council, there are 297,865 women, 267,865 men and 21,956 children in Nevada without legal status, with one in six Nevadans born to at least one immigrant parent.
In a tweet, Sen, Doñate claimed that he and his family have been waiting for decades for this legislation.
This is it, the moment my family and others have waited for decades.

Today, we're introducing the #NVHopeAct, a bill that will expand healthcare to all Nevadans, regardless of who they are or where they come from. pic.twitter.com/nkssjmtWb3

— Fabian Doñate (@fabiandonate) March 27, 2023
In a press conference, Sen. Doñate estimated that the Medicaid expansion would cost the state's general fund approximately $78.5 million annually to cover the 94,500 individuals who qualify, but admitted those numbers were not "finite" and the number of immigrants in need "continues to increase."
Sen. Doñate noted that the state already spends between $700 million and $800 million a year in uncompensated care.
"We're paying for this, whether or not we admit it," Doñate said. "This is a significantly more affordable and fiscally responsible investment."
The bill will be heard today at 3:30 PM in front of the Senate Health and Human Services Committee.
The Globe has contacted Sen. Doñate's office for financial projections and comment.  We will update the story if we receive a response.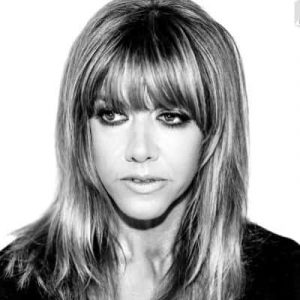 Latest posts by Megan Barth
(see all)