Survey: Small Business Owners Not Optimistic, Consumer Confidence At Recession Levels
An SBET report shows that for the last 22 consecutive months, optimism is lower than it has been in 50 years
By Megan Barth, November 14, 2023 12:50 pm
Today's release of National Federation of Independent Business (NFIB) monthly Small Business Economic Trends (SBET) report is finding that small business owners are not optimistic due to concerns over inflation, employment, regulations, and rising energy costs. The report (see below) notes that for the last 22 consecutive months, optimism is lower than it has been in 50 years.
Adding to their concerns is their ability to fill open employment positions and nearly 50 percent of respondents are not expecting better conditions over the next six months.
Forty-three percent (seasonally adjusted) of all owners reported job openings they could not fill in the current period, unchanged from September. Thirty-seven percent have openings for skilled workers (unchanged) and 18 percent have openings for unskilled labor (unchanged). The difficulty in filling open positions is particularly acute in the transportation, construction, and services sectors, the report states.
Key findings from today's SBET include:
Twenty-two percent of owners reported that inflation was their single most important problem in operating their business, down one point from last month.
Owners expecting better business conditions over the next six months was unchanged from September at a net negative 43% (seasonally adjusted).
Forty-three percent (seasonally adjusted) of owners reported job openings that were hard to fill, unchanged from September and remains historically very high.
Seasonally adjusted, a net 24% plan to raise compensation in the next three months, up one point from September.
The report also notes that energy costs are not figured into inflation reports produced by The Biden administration, 16% of the reported growth was powered by government spending, consumer confidence is at recession levels, and the housing market is struggling.
"This month marks the 50th anniversary of NFIB's small business economic survey," said NFIB Chief Economist Bill Dunkelberg. "The October data shows that small businesses are still recovering, and owners are not optimistic about better business conditions. Small business owners are not growing their inventories as labor and energy costs are not falling, making it a gloomy outlook for the remainder of the year."
Added Tray Abney, Nevada state director for NFIB, "Nevada's small business owners continue to struggle with increasing prices, expensive credit card processing fees and greater challenges in finding and keeping qualified employees. We urge our elected officials at every level of government to keep these challenges in mind as they propose policies that impact job creators."
The SBET is a national snapshot of NFIB-member, small-business owners. The typical NFIB member employs 10 people and reports gross sales of about $500,000 a year.
SBET-October-2023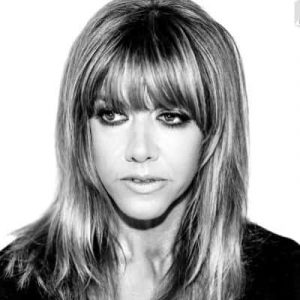 Latest posts by Megan Barth
(see all)