The Globe Interviews Reno Mayoral Candidate George 'Eddie' Lorton
Lorton claims 'the people of Reno are being lied to' and promises to 'clean this town up'
By Megan Barth, September 8, 2022 3:47 pm
George 'Eddie' Lorton is running for Reno Mayor against incumbent Hillary Schieve, hoping that his third run is the charm. Yet, for most of his life, Lorton has been no stranger to politics, persistence, hard work, or Reno. "I love this place. I have been here my whole life", he told The Globe.
Having lived and worked in Reno for over 57 years, his evolution in business started at The Nugget as a dishwasher when he 14 years old. However, within two hours, he was promoted to make the prime rib. "Pretty good gig for a 14 year old" Lorton claimed. During this time, he quickly learned that working hard and smart would reap rewards later in life. "You can accomplish anything in life when you work hard and smart. I worked hard to where I got today."
His hard work led him to a variety of successful business ventures which included a carpet cleaning business, real estate investments and owns a recycling plant in Reno. These businesses introduced him to politics. The changes in zoning laws and property regulations caused Lorton to pay attention to city council meetings. "I have been going to meeting for 30 years to protect my investments and the community," Lorton said.
His biggest win in politics came from the Nevada Supreme Court in 2014. In Lorton vs. Jones, the Supreme Court ruled that Lorton, who intended to run for mayor at that time, "filed a writ petition seeking extraordinary relief prevented the city clerk and chief elections officer from taking the steps necessary include either Jessica Sferrazza or Dwight Dortch on the 2014 ballot for the mayoral race, asserting that Sferrazza and Dortch were ineligible to run for mayor under Nev. Const. art. XV, 3(2) by virtue of their twelve years of service as Reno City Council members. At issue before the Supreme Court was whether Article 15, Section 3(2) prevents an individual who has served for twelve years in one position on a local governing body from then serving additional terms in a different position on the same body. The Supreme Court granted the petition, holding that because the Reno City Charter makes the mayor a member of the city's "local governing body" for all purposes, Article 15, Section 3(2) bars a term-limited council member from thereafter being elected mayor of Reno."
Lorton believes Schieve, may be violating the law with her mayoral run and told The Globe he hasn't decided whether or not to sue her or beat her at the ballot box.
"For too long, Hillary and the council have used the appointment process to put who they want on the council. They give their friends, their "yes person" the fake gift of incumbency. That isn't right!  It should be up to the people of Reno to decide who they want representing them. We should be having special elections to fill vacancies, and as Mayor, I will let the people of Reno decide," Lorton claimed.
Lorton stressed that during Schieve's ten-year tenure, the City of Reno has more problems and needs new leadership.
"Hillary Schieve disappeared for two years during Covid and during the Black Lives Matter Riots. She and her friends on the council told the police to stand down, which resulted in 35 cops being injured, cop cars vandalized and windows broken throughout town. Now she reappears in public because she is running again. As Mayor, I will protect and fund law enforcement and ensure that our city is safe for the people," Lorton said. "My dad was a cop. I have paid to light up the Reno arches in blue every year, for ten years, to honor our fallen officers. I started doing that long before I ever started running for office because this isn't about politics. It is about respecting and honoring our police officers who keep us safe."
"This city, for far too long, has been run by the "good old boys", the unions, special interest groups, and developers. They don't care about the citizens. They want someone that they can take advantage of, or who will take advantage of the people of Reno. Many on the council, and their lobbyists, provide special financing and do these deals with wealthy developers while leaving the people of Reno with increased fees, taxes, and more problems. This will stop when I mayor. All you have to do is look at their C&E reports to see which developers are supporting them. The city council keeps subsidizing billionaires like over at the Park Lane Mall project, getting $3.6 million out of our sewer fund and then our citizens' sewer bill goes up 10 percent a year. The council sold  $55 million in city bonds for the infrastructure to guarantee wealthy developers a low interest rate out at the Stonegate project. That's not our responsibility! If you're a private entity, you're supposed to pay for your own. These developers, their donors, have bulldozed motels and the homeless problem has increased 10-fold since Schieve has been in office," Lorton charged.
Lorton also stressed the need for a debate. "She (Schieve) refuses to debate and the Reno Gazette Journal has offered a debate. The people deserve to know where we stand on things. She hides or shows up at the last minute or at an ice skating rink. I want a debate and the people deserve a debate," Lorton told The Globe.
Lorton outlined his campaign platform which focuses on improving public safety, homelessness, and development. "I will get with the new police chief to enforce the law to clean up our streets and protect the people. I believe in a hand up, not a hand out, and we need to provide assistance to those who need to get off the streets and we have a huge homeless shelter in Reno that can do just that. Hillary invites the homeless in and then does nothing. There are ordinances and laws that are not being enforced and I will ensure that the police are enforcing the laws. High rise developments and over-development is destroying neighborhoods like Midtown. I will not be in the developers pockets like many on the council," Lorton said.
"I love this city and I care about it. I don't need this job but I want this clean up this town and represent the people and do what needs to be done. The politicians are super crooked here. I have seen corruption, first hand, as a business owner. I am going to clean this town up. The people of Reno are being lied to and I can't wait for this election."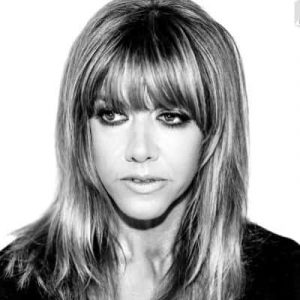 Latest posts by Megan Barth
(see all)