Douglas County Teacher Arrested For Stalking, Has History of Stalking And Multiple Disciplinary Investigations in WCSD
Despite his extensive disciplinary record, Michael Ismari passed a background check and was cleared for employment
By Megan Barth, June 13, 2023 3:52 pm
The Globe has learned that a Douglas County school teacher, Michael Ismari, with an extensive and disciplinary record in the Washoe County School District (WCSD)–a record that resulted in a civil lawsuit against WCSD–obtained a teaching position in the Douglas County School district and was recently arrested and detained on charges of stalking. Ismari's bail was set at 15,000.
When Ismari obtained a teaching position at George Whittell High School in Douglas County, concerned parents had contacted the Globe to alert us to his hiring and further revealed that he had at least one active restraining order against him. Due to the fact that the restraining order was active, The Globe contacted the Douglas County School District and spoke to Joseph Girdner, Executive Director of Human Resources and Title IX Coordinator, who explained that the District performed a background check on Ismari and that the district was aware of a civil lawsuit in which Ismari is accused of abusing a disabled child. The background check cleared Ismari for employment. 
Back in March, The Globe reported: "The lawsuit filed against WCSD by Attorneys Sigal Chattah and Joe Gilbert alleges that Mr. Ismari "targeted Minor Plaintiff because of his race and specific disability because he struggles with controlling his anger, which is why Ismari antagonized him. Ismari has a history of targeting students, especially male students of color, where Ismari would follow and antagonize them, knowing they have disabilities and difficult behaviors."
The lawsuit alleges that Ismari bullied, harassed, discriminated against and physically assaulted/battered a disabled child, and further reveals:
"Ismari has a disciplinary record that starts as early as 2011, where he was alleged, on numerous occasions, over many years, to have exhibited unprofessional behavior, and carried out unacceptable conduct, been insubordinate, failed to follow established guidelines, directives, and protocols, where Ismari showed inadequate performance, and violated WCSD administrative guidelines for a safe and respectful learning environment….Mr. Ismari was investigated for the same on at least: March 2011, September 2011, November 2011, September 2012, November 2013, and May 2014," the lawsuit claims.
The Globe has recently learned from county sources that since 1998, Ismari has a history of stalking and violating restraining orders.
This morning, The Globe contacted the Douglas County Sheriff's office and confirmed that Ismari was arrested and detained on June 11 on stalking charges. Ismari was arraigned today and released on is own recognizance with an ankle monitor. He is scheduled to appear back in court on July 17th and is seeking private counsel.  The Globe has contacted Joseph Girdner for comment and will update the story upon receipt.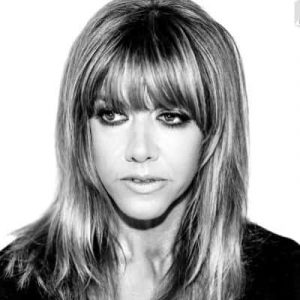 Latest posts by Megan Barth
(see all)