EXCLUSIVE: Lawsuit Filed Against Lombardo and Aguilar Over Election Worker Protection Bill
Plaintiffs contend that SB406 is broad, undefined, subjective and conflicts and is unconstitutional
By Megan Barth, June 29, 2023 5:21 pm
Four plaintiffs represented by Attorney Sigal Chattah have filed a lawsuit (see below) against Republican Governor Joe Lombardo and Democratic Secretary of State Cisco Aguilar challenging the legality of Senate Bill 406 known as the Election Worker Protection Bill. The legislation creates a new category for a criminal offense toward "undefined" election workers. The Bill was introduced by Aguilar, passed both chambers of the Nevada Legislature, and signed into law by Governor Lombardo.
Elections only work because of our poll workers and elections staff and they need to know that we have their back. That's why yesterday, my office introduced Senate Bill 406 to make it a felony to harass, intimidate or threaten election workers. pic.twitter.com/PgGTFRrlDH

— Cisco Aguilar (@CiscoAguilar) April 12, 2023
SB406 is described as "An act relating to elections; making it unlawful for a person to use or threaten or attempt to use any force, intimidation, coercion, violence, restraint or undue influence with the intent to interfere with the performance of duties of an elections' official or retaliate against an elections official for the performance of such duties."
The plaintiffs contend that an "election official", cited in Chapter 293 of the law, is broad, undefined and relies on "absurd" subjective complaints of threats and intimidation which would result in a Class E felony of the accused. Furthermore, they allege that the law may conflict with the current Nevada law that provides the general public, poll watchers, and volunteers to observe polling places and ballot locations, such as tabulation areas and warehouses.
According to the complaint:
Interestingly, an election observer, or a volunteer poll-observer (under NRS 293.274) may potentially not only be a victim of SB 406 but also be subject to a prosecution under SB 406, for a Class E felony, if an election observer vocally objects to any conduct which may be subjectively viewed as intimidation or undue influence, by a purported victim under SB 406.
Furthermore, SB 406 subjects Plaintiffs to criminal liability without defining what intimidation and/or undue influence with the intent to interfere is for said crime, obstructing the purpose of election observers which are statutorily authorized under NRS 293.274.
In fact, SB 406 makes it a category E felony for an act regardless of an attempt to engage in such intimidation, undue influence etc. whether at a polling location, election office or any location any time.
The costs of acting in a way that may be deemed intimidation or use undue influence "regardless of whether a person attempts to use" same at a polling place or other location is absolutely absurd.
Plaintiffs and others similarly situated fear that even minimal expressions as poll observers protected by the First Amendment (and authorized under NRS 293.274) will result in an arbitrary violation of SB 406 and prosecution thereunder.
The plaintiffs further allege that "the intent to interfere with the performance of duties of an elections' official " is not only subjective but lacks specific intent found in criminal statutes and related cases.
Attorney and Republican National Committeewoman Sigal Chattah told The Globe: "Any legislation that stifles election oversight and criminalizes attempts to ensure election transparency is a threat to our democracy. As well meaning as our elected officials were in passing this legislation, it must not come at the cost of protecting Nevadans' constitutional rights to free and fair elections and the oversight thereof. Let me be clear–critics will spin this as a personal attack on Governor Lombardo, nothing can be further from the truth. This action is an attack on a law that stifles Nevadans constitutional rights."
Complaint-2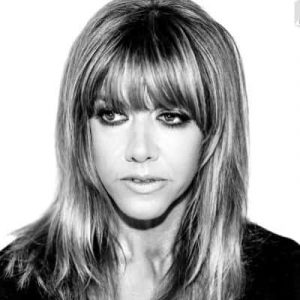 Latest posts by Megan Barth
(see all)