Rosen Calls On Menendez to Resign
Pressure on Sen Rosen and Rep Titus to return campaign donations from Menendez's PAC mounts in wake of federal indictment
By Megan Barth, September 26, 2023 9:42 am
In the wake of a three-count federal indictment against Senator Bob Menendez (NJ) and an upcoming, pivotal 2024 election, Senator Jacky Rosen (NV) has joined a growing list of Democrats who are calling on him to resign. "The well-documented political corruption charges are a violation of the public trust, and Senator Menendez should resign," Rosen said in a statement Tuesday.
"While he is entitled to due process and a fair trial, this is a distraction that undermines the bipartisan work we need to do in the Senate for the American people," Rosen said in her statement.
Federal prosecutors indicted Menendez last Friday with conspiracy to commit bribery, conspiracy to commit honest services fraud, and conspiracy to commit extortion under the color of official right. The three-count federal indictment accuses Menendez of taking hundreds of thousands of dollars in bribes to exert his senatorial influence for the benefit of businessmen in New Jersey and the government in Cairo.
His wife, Nadine Menendez, is also charged with federal crimes. The 39-page indictment included photographs gold bars and thousands of dollars in cash stuffed into various clothing, including a jacket with the Senator's name stitched on the pocket.
"The excesses of these prosecutors is apparent. They have misrepresented the normal work of a Congressional office. On top of that, not content with making false claims against me, they have attacked my wife for the longstanding friendships she had before she and I even met," Menendez said in a written statement.
Joining Rosen, the Democratic senators who have called for Menendez to resign from the Senate are John Fetterman (PA), Sherrod Brown (OH), Peter Welch (VT), Tammy Baldwin (WI), Jon Tester (MT), and Bob Casey (PA). Brown, Baldwin, Tester, and Casey and Rosen, are up for reelection next year.
In addition to the calls for his resignation, Democrats who have received campaign donations from the embattled senator are under pressure to return those donations, including Senator Rosen and Rep. Dina Titus (NV-1).
Sen. Jon Fetterman, whose spokesperson told The Messenger on Monday that they were "in process of returning the money" and hoped to do it "in envelopes stuffed with $100 bills." According to The Messenger, Fetterman was the first Democratic senator to call on Menendez to resign and he has led the charge against the New Jersey Democrat.
Rosen's campaign received $10,000 in contributions from Menendez's New Millennium PAC in 2023. Titus' campaign also received $10,000 in contributions from Menendez's New Millennium PAC in 2011.
"Why hasn't Dina Titus spoken up or given back Senator Menendez's crooked contributions? Titus' silence speaks volumes," NRCC Spokesperson Ben Petersen told The Globe.
The Globe has reached out to Sen. Rosen's and Rep. Dina Titus' campaigns for statements. We will update the story if and when received.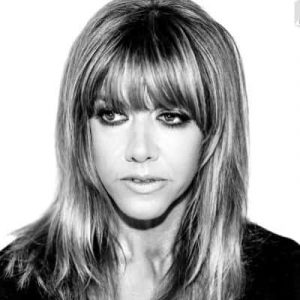 Latest posts by Megan Barth
(see all)