AG Ford Urges Target To Support LGBTQ+ Community
AG Ford joined 15 state attorneys general calling on Target to reject LGBTQ+ hate, intimidation and discrimination
By Megan Barth, June 22, 2023 2:04 pm
Yesterday, Democratic Attorney General Aaron D. Ford announced he has joined a group of 15 state attorneys general calling on national retail chain Target to reject anti-LGBTQ+ hate, intimidation and discrimination and, instead, support inclusivity. The multistate letter was co-led by the Attorneys General of Massachusetts and Minnesota and joined by Ag Ford along with the attorneys general of Arizona, California, Connecticut, Delaware, the District of Columbia, Illinois, Maine, New Jersey, New York, Rhode Island, Vermont and Washington.
In a press release, Ford claims:
The coalition of attorneys general sent a letter to Target in response to the chain's recent decision to remove certain Pride-related merchandise from its stores amid an increasing number of politically motivated attacks on LGBTQ+ Americans. In the letter, AG Ford and his fellow attorneys general expressed their commitment to protecting the civil rights of LGBTQ+ individuals and their concern regarding Target's recent decision.

"Recent attacks against the LGBTQ+ community have made it clear that there are those who wish to use their fellow Americans as political scapegoats," said AG Ford. "We cannot allow members of the LGBTQ+ community to be discriminated against or be made into political targets for simply living their lives authentically. I urge Target to rethink their recent actions, which could have the consequence of emboldening those who would stoke hate against their fellow citizens."

The coalition's letter urges Target to not give in to anti-LGBTQ+ rhetoric and attacks while acknowledging the importance of keeping staff members and customers safe from anti-LGBTQ+ harassment, vandalism and other criminal acts. The letter encourages Target to reach out to responsible authorities, including the co-signed state attorneys general, to help address any anti-LGBTQ+ threats and harassment in Target stores.

In recent years, LGBTQ+ Americans have faced an increasing number of politically motivated attacks. A number of state legislatures around the country have adopted laws barring public schools from discussing LGBTQ+ identity; limiting gender-affirming care; prohibiting transgender individuals from using bathrooms or playing on sports teams aligned with their gender identity; and restricting drag performances. The LGBTQ+ community has also increasingly been targeted by harassment and hate, including escalating threats of violence and a spike in baseless accusations that LGBTQ+ individuals seek to abuse or convert children.

AG Ford and the other attorneys general are concerned that Target's decision to respond to bullying, intimidation and destruction in their stores by removing some Pride merchandise could embolden those who engage in harassment tactics to continue their hateful conduct.

Target stock price plummets to a 52 week low (Photo: CNBC)
Amid customer backlash to Target selling "tuck friendly" swimsuits which allow transgender women to conceal their "manhood" and clothing designed by Abprallen, a company that designs and sells occult- and satanic-themed LGBTQ+ clothing and accessories, Target removed or moved the prominent Pride displays.
"Since introducing this year's collection, we've experienced threats impacting our team members' sense of safety and well-being while at work," Target said in a statement Tuesday. "Given these volatile circumstances, we are making adjustments to our plans, including removing items that have been at the center of the most significant confrontational behavior."
During the first week of the conservative-led boycott, Target lost $4 billion and it's stock price plummeted to a 52 week low.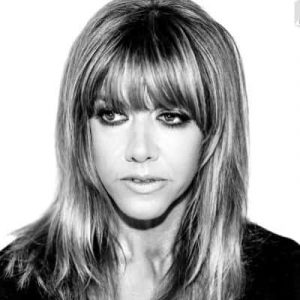 Latest posts by Megan Barth
(see all)