President Biden Set To Designate Avi Kwa Ame as National Monument
Designation for Avi Kwa Ame would permanently protect nearly 400,000 acres south of Las Vegas from large-scale development
By Megan Barth, November 30, 2022 4:37 pm
Today, President Joe Biden pledged to designate Avi Kwa Ame "Spirit Mountain" in southern Nevada as the state's fourth national monument. "There's so much more that we're going to do to protect the treasured tribal lands," Biden said during the White House Tribal Nations Summit in Washington. "I'm committed to protecting this sacred place that's central to the creation story of so many tribes here today."
"Avi Kwa Ame is a unique cultural landscape that is the center of creation for Mojave people and we are grateful it will remain protected. Knowing our future generations will have the freedom to continue our cultural and religious practices as we have since time immemorial is both a model of inclusivity and a promise to honor the strength of Nevada's diversity," said Timothy Williams, Fort Mojave Indian Tribal Chairman in a statement.
As reported by This is Reno:
After a long legal battle, the Fort Mojave Indian Tribe was able to get Avi Kwa Ame listed on the National Park Service's National Register of Historic Places as a traditional cultural property in 1999, but protections for the area from development are still weak.

In recent years the culturally significant area has been threatened by development, including proposed wind farms and growing neighboring towns. But a national monument designation for Avi Kwa Ame would permanently protect nearly 400,000 acres south of Las Vegas from large-scale development.

More than 80% of the land within the proposed monument is already federally protected as critical habitat. However, the designation would connect existing protected landscapes from the East Mojave Desert to the Lake Mead National Recreation Area and strengthen protections to the area.
Back in September Secretary of the Interior, Deb Haaland visited the site, releasing this statement: "Today, the mountain and the surrounding landscape continue to serve as a place for the Tribes to practice their religion and culture. Spirit Mountain was designated a Traditional Cultural Property on the National Register of Historic Places in 1999 in recognition of its religious and cultural importance."
Earlier this year, Rep. Dina Titus introduced legislation to designate Avi Kwa Ame as a national monument. She expressed her celebration on Twitter:
I'm thrilled that @POTUS is set to establish #AviKwaAme as a national monument. Tribal leaders and conservationists have been working for over 20 years to permanently protect this sacred land. We did it!

— Dina Titus (@repdinatitus) November 30, 2022
Sens. Jackie Rosen and Catherine Cortez Masto also joined in the celebration, releasing these statements: "Establishing a new National Monument at Avi Kwa Ame will safeguard an area of cultural importance to Tribal nations that is rich with wildlife and incredible natural beauty," said Senator Rosen. "I've firmly supported the movement to honor Avi Kwa Ame, and this welcome announcement from the President will ensure  that this land remains permanently protected in Southern Nevada."
"I look forward to celebrating the official designation of Nevada's next National Monument," Cortez Masto said in a statement.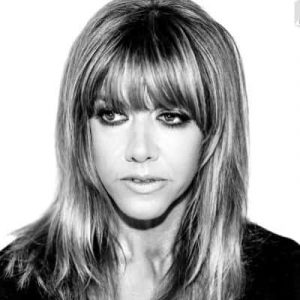 Latest posts by Megan Barth
(see all)