USA Today Sues UNR For Violating Public Records Act
The university refused to turn over records related to Title IX complaints relating to sexual harassment and assault
By Megan Barth, June 23, 2023 1:49 pm
The Nevada Public Records Act, NRS 239.010, provides that all state agency records are public unless declared confidential by law. The public can file verbal or written requests for a variety of records, including state employee communications, state employee contracts, and state documents.  The agency must respond in five days to the request, however, the fulfillment of the record can take months depending on scope and breadth of the request.
For example, back in February, The Nevada Globe submitted a public records request to the City of Reno for all communications and specific documents related to the $70 million Public Safety Center which, in layman's terms, is a police station. The records have yet to be completed.
An agency can deny a request, but the denial must be specific to an existing statute and if documents are confidential, a legal precedent must be cited.
A lawsuit filed last week against UNR indicates the university, once again, failed to adhere to the Nevada Public Records Act. In a report by Bob Conrad of This is Reno, the University of Nevada, Reno has been sued by USA today after the university refused to turn over records related to Title IX complaints relating to sexual harassment and assault.
Conrad reports:
"USA TODAY investigative reporter Kenny Jacoby submitted [a public records] request to UNR that sought 'copies of any and all letters of recommendation/reference written for Doug Knuth by any UNR employee since January 1, 2021," the lawsuit notes.

"UNR Operations Coordinator Mr. Lewis Beck responded, 'If any such letters exist, they would have been written by individuals acting in their individual capacities, not as University employees, and would not constitute public records.'"

USA Today reporter Jacoby reported in December UNR was one of only a handful of universities around the country that denied public records to the news outlet for an investigation into how universities handle Title IX complaints relating to sexual harassment and assault.

It's not clear how the report and the records request are related. Knuth left UNR after nine years with 14 months left on his contract. He was paid nearly $400,000 for the remainder of his contract, according to reporting by Nevada Sports Net. NSN further said Knuth's administration "struggled with Title IX compliance issues."
USA Today retained Attorney Luke Busby who also represented Conrad in a 2015 lawsuit against UNR for "charging exorbitant public records fees to This Is Reno" and "quietly changed its policies after initially defending their illegality."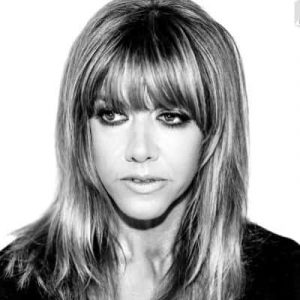 Latest posts by Megan Barth
(see all)