Progressives Want to Tax the Mines; Senator Cortez Masto Says Not So Fast
Harry Reid's successor follows his lead and rejects mining reforms
By Megan Barth, October 7, 2021 10:29 am
Senator Catherine Cortez Masto has rejected a proposal within the Democrats' $3.5 trillion dollar budget bill that contains provisions to tax and impose royalty fees on mining operations.
This rejection is surprising.
In late September, she did not oppose the proposal. When asked, Cortez Masto said "I have talked to Senator Manchin about this," adding that Manchin is also open to the tax and fee proposal.
"I think it is fair to, if we were going to open the door to royalties and the mining act—which I know Senator Manchin wants to do, and I'm not opposed to—that we should have a hearing on it. And so that's what I've asked Senator Manchin to do….let's just be transparent, be fair, and have a hearing in committee on it and bring all the stakeholders so we can hear from everyone and not do something like this, that there's no input from all the key stakeholders," she said.
Within weeks, these 'key stakeholders' convinced her to change her position.  Now, according to Cortez Masto, this reform proposal "would have an unfair, outsized impact on the state of Nevada," whose land is mostly "owned by the federal government" and also "imposes taxes on federal land. But more importantly, moving this type of reform through a short-term budget process would create uncertainty for the industry and uncertainty that supports thousands of jobs across the country."
The senator is following in Harry Reid's footsteps. In Washington, Reid battled all efforts to revise the 1872 Mining Law. Writing in 2009, Reid said: "Revision of our mining laws has been a regular topic for more than 100 years. During my time in Congress, I have fought against and defeated many ill-conceived reform efforts that would have hurt rural Nevada."
As Harry Reid's successor, Cortez Masto's rejection amplifies the rift between the progressive and establishment factions in the Democrat party, both nationally and locally. Needless to say, Nevada progressives aren't happy. This morning, Hugh Jackson penned a withering attack on Cortez Masto, informing his readers that her position "assures industry Nevada will remain a mining colony."
Will these progressives support her come November 2022?  In a race that polls her 4 points up against her leading contender, Adam Laxalt — and the Laxalt campaign claiming it has an internal poll showing him up by 2 points — she cannot afford to lose any support. Yet, with the rising number of registered independents in Nevada, she also must legislate from a moderate position as more than  24% of moderates remain undecided when choosing between her and Laxalt.
Taxing the mines is a taxing issue for Cortez Masto. Her rejection of this progressive proposal may put her, and the Democrats' control of the US Senate, at risk in November. The senator clearly understands the stakes here. When today's Elko Daily Free Press put her on the front page with a blaring headline, "Cortez Masto: No Royalties," she tweeted about it: "Front page news: I will always protect Nevada jobs."
Front page news: I will always protect Nevada jobs.👇 pic.twitter.com/UrC1tR7tMM

— Catherine Cortez Masto (@CatherineForNV) October 7, 2021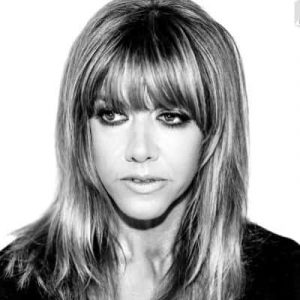 Latest posts by Megan Barth
(see all)