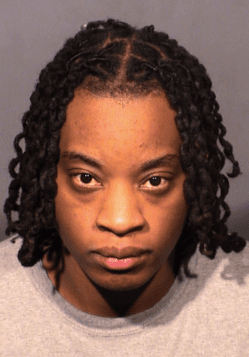 Domestic Violence Case Against Las Vegas Aces Player Riquna Williams Dropped
By TheNevadaGlobeStaff, September 7, 2023 3:44 pm
LAS VEGAS – Prosecutors have chosen to drop the domestic violence case against Las Vegas Aces player Riquna Williams. This decision comes as a result of the alleged victim failing to appear in court for the proceedings, as confirmed by her attorney in a statement to 8 News Now.
The scheduled preliminary hearing, slated to take place in justice court, was set for Thursday.
The case had originated from an incident that took place on July 25, when officers from the Las Vegas Metropolitan Police Department responded to a call at Williams' residence. The call had been made by her wife, prompting law enforcement to intervene.
According to the arrest report, the victim and Williams had been involved in a romantic relationship for approximately four years, culminating in their marriage in September 2022. The report outlined allegations of a physical altercation between the two, with Williams purportedly choking her spouse.
Williams, when interviewed by the police, claimed that the victim had been the aggressor during the incident. However, her statements were inconsistent and lacked specific details.
Following the altercation, Williams' wife relocated out of state.
Williams' attorney, Brandon Albright, expressed his client's hope to rejoin her teammates for the upcoming playoffs. While prosecutors theoretically have the option to present the case to a grand jury, Albright believes that such a course of action would be unproductive and a misuse of resources.
Credits: 8 News Now
Copyright 2022 702 Times, NV Globe. All rights reserved.

Latest posts by TheNevadaGlobeStaff
(see all)