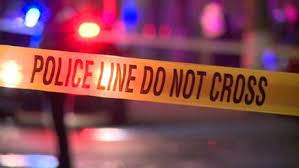 Las Vegas Intersection Crash Claims Life of Passenger, Suspected Speeding Driver Also Passes Away
By TheNevadaGlobeStaff, March 8, 2023 3:36 pm
LAS VEGAS – A tragic incident occurred on February 25th in the south of Las Vegas, where a man, Keith Gardner, was suspected of causing a fatal crash due to speeding through an intersection. According to a statement from the Metropolitan Police Department, Gardner was driving a 2012 Mercedes-Benz C-Class near South Maryland Parkway and East Wigwam Avenue when he drifted left over the concrete center median south of the intersection and hit the front of a 2023 Subaru Crosstrek. The Subaru was stopped for a red light at the time of the incident.
As a result of the crash, 19-year-old Travis Jones, a passenger in the Subaru, suffered blunt force injuries and was taken to the Sunrise Medical Center where he later died. Two other individuals in the Subaru sustained injuries, but their current condition is unknown.
Recently, the Metropolitan Police Department confirmed that Gardner, who was initially booked on charges of reckless driving resulting in death, has also passed away from injuries sustained during the crash. The incident is a heartbreaking reminder of the importance of adhering to traffic laws and driving safely at all times to prevent such tragic incidents.
Credits: Review Journal
Copyright 2022 702 Times, NV Globe. All rights reserved.

Latest posts by TheNevadaGlobeStaff
(see all)