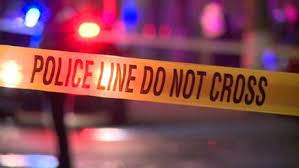 Las Vegas Sees Multiple Incidents: Motorcycle Crashes and Murder-Suicide Investigated
By TheNevadaGlobeStaff, April 2, 2023 8:31 pm
LAS VEGAS – A man was seriously injured in a motorcycle crash involving a car in Las Vegas, while a separate motorcycle crash resulted in the death of the rider and minor injuries to three passengers in a car. The investigations are ongoing, and police suspect impairment on the part of the motorcycle rider in the fatal crash.
In another incident, Las Vegas police are investigating a murder-suicide after discovering two bodies of a man and a woman who were shot. The woman had recently separated from her husband, who lived on the property where the incident took place.
The public is reminded of resources available for those affected by domestic violence. Anyone with information is urged to contact the police.
Credits: News3LV
Copyright 2022 702 Times, NV Globe. All rights reserved.

Latest posts by TheNevadaGlobeStaff
(see all)