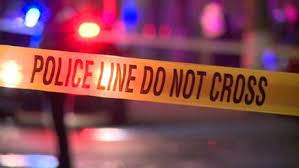 Man Arrested for Bomb Threat at Girlfriend's Workplace
By TheNevadaGlobeStaff, March 24, 2023 8:56 pm
LAS VEGAS – Police have arrested Alexander Rivera for allegedly making a bomb threat to his girlfriend's workplace on Friday, March 3. According to documents, Rivera made the threat because his girlfriend would not talk to him. The incident led to an evacuation of the medical office located near Summerlin Parkway and Town Center Drive.
Employees at the office reportedly received 10 phone calls from a man who "sounded angry and was screaming." During one of the later phone calls, the man allegedly said, "Bomb, bomb, your office is going to blow up." The business owner then evacuated all staff from the property and canceled all remaining appointments for the day.
The caller was later identified as Rivera, who is the boyfriend of a current staff member. The employee told the business owner that "Rivera was mad because she would not speak with him on the phone, so he began calling the office repeatedly, cursing at other staff, and finally making the bomb threat," according to the police report.
Police say that Rivera had allegedly threatened an employer in the past, but was never charged nor arrested. When officers spoke to Rivera, he reportedly admitted to making the calls while drunk and upset but denied having any intention of following through on the threat.
Rivera was arrested on Tuesday, March 21, on a charge of communicating a bomb threat. He posted a surety bond and is due to return to court in April.
Credits: 8 News Now
Copyright 2022 702 Times, NV Globe. All rights reserved.

Latest posts by TheNevadaGlobeStaff
(see all)