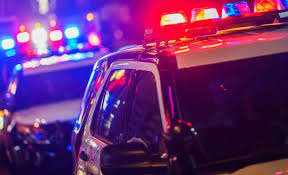 North Las Vegas Police Shoot and Kill Woman Advancing With a Knife
By TheNevadaGlobeStaff, May 17, 2023 12:32 am
LAS VEGAS – North Las Vegas police officers shot and killed a woman on Tuesday afternoon after she walked out of a home near West Gowan Road and North Martin Luther King Boulevard holding a large knife above her head. The incident occurred at approximately 4:30 p.m. in response to reports of a stabbing.
According to a statement from the North Las Vegas Police Department, the woman continued to advance toward the officers despite their commands to stop and put the knife down. The woman was shot and taken to University Medical Center, where she later died.
The officers involved in the shooting have been placed on administrative leave pending an investigation into the incident, which is standard protocol. No further information is available at this time.
Credits: Review Journal
Copyright 2022 702 Times, NV Globe. All rights reserved.

Latest posts by TheNevadaGlobeStaff
(see all)