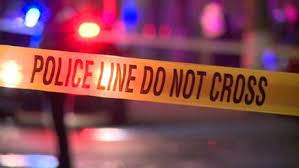 Teenager Shot in North Las Vegas: Second Tragic Incident in a Week
By TheNevadaGlobeStaff, September 20, 2023 4:57 pm
On Wednesday morning, a kid in North Las Vegas was shot, the latest incident of violence in the area this week. This incident comes in the wake of another tragic shooting that claimed the life of a 17-year-old over the weekend.
Shooting on Clayton Street
The latest incident occurred around 11:50 a.m. in the 2500 block of Clayton Street, according to the North Las Vegas Police Department (NLVPD). The victim, a 17-year-old, was at his residence at the time of the shooting. He was swiftly taken to the UMC Trauma Center for medical attention, although his current condition remains unknown.
Lockdown at Gilbert Elementary School
In response to the shooting, the Clark County School District Police took precautionary measures and placed Gilbert Elementary School on lockdown. While there was no immediate indication that the suspect was in the vicinity, the lockdown was initiated to ensure the safety of the students and staff.
Prior Tragedy
Another tragic shooting over the weekend claimed the life of a 17-year-old in North Las Vegas, and this incident comes on the heels of that tragedy. The town is in mourning and shock after these consecutive acts of violence, and many are worried about the city's youth.
Community Reaction
The community has reacted with a mix of sorrow and anger at these recent events. Residents are calling for action to address the issue of gun violence and to ensure the safety of their neighborhoods. Many are demanding that authorities take swift action to identify and apprehend those responsible for these shootings.
NLVPD Investigation
The NLVPD is actively investigating both incidents. Authorities have not released any information about potential motives or suspects at this time.
Credits: Fox 5 Vegas
Copyright 2022 702 Times, NV Globe. All rights reserved.

Latest posts by TheNevadaGlobeStaff
(see all)