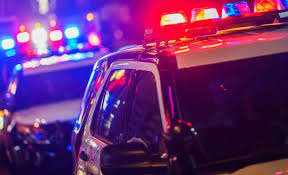 Woman Killed, Ex-Boyfriend Dies of Self-Inflicted Gunshot Wound in Southwest Las Vegas Valley
By TheNevadaGlobeStaff, June 16, 2023 11:21 am
LAS VEGAS – In a tragic incident on Thursday evening, a woman lost her life, and her ex-boyfriend was found with a self-inflicted gunshot wound in a home located in the southwest Las Vegas Valley, as confirmed by the police.
The ordeal began around 7:30 p.m. when the woman was forcefully taken at gunpoint from a shopping center in the 9200 block of South Eastern Avenue, according to Lt. Jason Johansson of the Metropolitan Police Department.
Identified as her ex-boyfriend, the kidnapper barricaded himself in his residence on Scrub Jay Court, situated near West Sunset Road and South Grand Canyon Drive, refusing to cooperate with law enforcement.
Inside the house, two adult females and the couple's 3-year-old child were being held hostage alongside the woman who was abducted.
After several hours, SWAT officers entered the residence sometime after 10 p.m. It was at this point that they discovered the lifeless body of the woman. Upstairs, the ex-boyfriend was found with a self-inflicted gunshot wound. He was immediately transported to University Medical Center but succumbed to his injuries.
Lt. Johansson provided some relief by confirming that the child and the two women held captive were unharmed during the incident. However, authorities are still working to establish the exact relationship between the two women and the deceased couple.
The Clark County coroner's office is expected to release the names of the man and woman once their families have been informed of the tragic events.
Credits: Review Journal
Copyright 2022 775 Times, NV Globe. All rights reserved.

Latest posts by TheNevadaGlobeStaff
(see all)