DCSD Responds to Teacher's Arrest
Teacher Michael Ismari was arrested for stalking and has been placed on administrative leave pending the outcome of the criminal process
By Megan Barth, June 16, 2023 11:10 am
The Globe was the first to report on a civil lawsuit against Washoe County School District (WCSD) that uncovered Michael Ismari, a teacher within the district, had a history of disciplinary behavior dating back to 2011. The lawsuit alleged that Ismari abused a disabled student. The Globe soon learned from a concerned parent that Ismari was hired by the Douglas County School District (DCSD), and, at that time, the Globe contacted the school district to inform them of the civil lawsuit and his history of disciplinary investigations.
Within 24 hours, The Globe received a phone call from the district's Executive Director of Human Resources, Joseph Girdner, who told the Globe that they were aware of the civil lawsuit and that Ismari had passed a background check and was cleared for employment to teach in the district.
This week, the Globe broke the news that Ismari had been arrested for stalking. After his arrest, we obtained additional information, provided by a source, that Ismari had a criminal record, dating back to 1996, related to multiple stalking charges and violations of subsequent restraining orders.
In response to Ismari's recent arrest, Girdner told The Globe: 
Douglas County School District is deeply concerned to learn about the recent arrest of one of our teachers, Michael Ismari, for allegations of stalking.The safety and well-being of our students and staff members are of paramount importance to us, and we are taking this matter very seriously.

We have initiated an internal investigation and are fully cooperating with local law enforcement. The teacher in question has been immediately placed on administrative leave pending the outcome of the legal process. DCSD hired Mr. Ismari mid-year under a one-year-only critical shortage contract and had no knowledge of any allegations about his alleged misconduct while employed by a different school district.

On the contrary, the information we received was that Mr. Ismari retired on good terms with the other school district and was eligible to be rehired. We understand that incidents like these can be distressing to the community, and we want to reassure parents, students, and staff members that we remain dedicated to providing a safe and supportive learning environment.
Since our story published, the Globe has been contacted by numerous, concerned parents who want to know how Ismari passed a background check in spite of his extensive criminal and disciplinary record. In turn, we have followed up with Director Girdner for further clarification on the district's background check process.
We want to first commend Director Girdner's timely and personal responses in regards to this concerning issue as this is an exception and not the rule when the Globe has tried to obtain information or comment from other districts, namely Washoe and Clark County. 
Second, we will continue to follow this story and provide related updates to the community. We encourage the community to continue to contact The Globe and we appreciate that DCSD has been cooperative and forthcoming.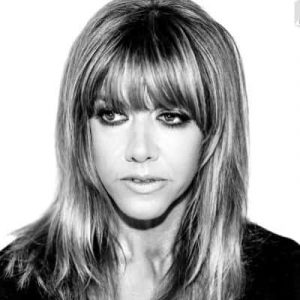 Latest posts by Megan Barth
(see all)