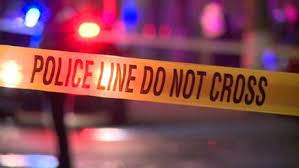 Authorities Seek Intruder Accused of Disturbing Incidents at Lake Tahoe Resort
By TheNevadaGlobeStaff, July 4, 2023 3:21 pm
NEVADA – The Douglas County Sheriff's Office is actively searching for an intruder who unlawfully entered resort rooms in Stateline and allegedly fondled women's feet while they were asleep. These disturbing incidents occurred in the early hours of Sunday and Monday at an undisclosed resort on Elks Point Road.
According to deputies, the suspect fled through sliding screen doors when the victims woke up, leaving them in a state of shock and alarm. Both incidents involved ground-floor rooms where the perpetrator gained access through unsecured screen doors.
Residents and guests in the Lake Tahoe area are urged to take precautionary measures by ensuring the security of all exterior doors to their homes and rented rooms. Safeguarding personal safety and well-being remains a top priority.
Authorities are seeking the public's assistance in identifying the intruder and gathering any relevant information. If you have any details that can aid in the investigation, please contact Investigator Scott Wharton at 775-586-7253.
Credits: 2News
Copyright 2022 775 Times, NV Globe. All rights reserved.

Latest posts by TheNevadaGlobeStaff
(see all)