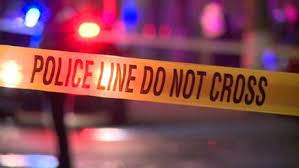 Carson City Sheriff's Office Arrests 69-Year-old Man for Felony Assault With a Deadly Weapon
By TheNevadaGlobeStaff, March 6, 2023 1:43 pm
NEVADA – A 69-year-old man was arrested on suspicion of felony assault with a deadly weapon following a road rage incident that occurred in the parking lot of a grocery store, according to a Carson City Sheriff's Office booking report.
The man, identified as Kevin Frank Myers, allegedly pointed a firearm at another driver during the incident and drove away from the scene.
The victim reported the incident to the police and provided a photo of the suspect's vehicle. The deputies found and detained Myers, and a search warrant was granted to search his vehicle.
The firearm, two magazines, a holster, and several bullets were found and recovered as evidence.
Myers was then arrested for suspicion of assault with a deadly weapon and his bail was set at $20,000.
Credits: Carson Now
Copyright 2022 775 Times, NV Globe. All rights reserved.

Latest posts by TheNevadaGlobeStaff
(see all)