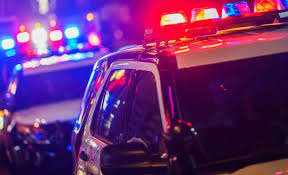 Police Investigate Death of Man Found in Parked Truck in Winnemucca
By TheNevadaGlobeStaff, April 19, 2023 7:46 pm
NEVADA – Winnemucca police are investigating the death of an unidentified man found in the bed of a Toyota Tundra pickup truck on April 19.
The vehicle had been parked on Fourth Street near Hanson Street for some time before the discovery was made.
Authorities have not released the name of the deceased and there is currently no indication that the community is at risk.
The investigation is ongoing and anyone with information is urged to contact the Winnemucca Police Department or Secret Witness.
Police are also asking the public to report anything suspicious to Humboldt County Dispatch.
The department has thanked the public for their cooperation in respecting the crime scene boundaries.
Credits: Fox Reno
Copyright 2022 775 Times, NV Globe. All rights reserved.

Latest posts by TheNevadaGlobeStaff
(see all)