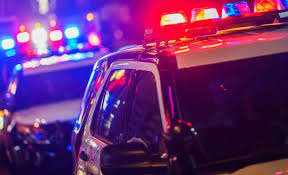 Sparks Police Investigate Gunshot and Car Crash on 4th Street
By TheNevadaGlobeStaff, April 26, 2023 10:50 am
NEVADA – Late on Tuesday night, Sparks Police were called to investigate a gunshot that was fired around the same time as a car crashed into a yard on 4th Street. According to the police, the crash occurred near Emerson Way, and they responded to the scene at approximately 10 p.m.
Upon arriving at the location, officers found that the car had left the scene. However, they were able to locate and speak to the individual who fired the gunshot. More than an hour later, the police found the car and identified the driver, an 18-year-old Sparks resident who had sustained minor injuries.
Both the driver and the person who fired the gunshot are cooperating with the investigation. The police have stated that there are no outstanding suspects.
Authorities are urging anyone with information about the incident to come forward and assist with the ongoing investigation. If you have any information that could help, you can call or text your anonymous tip to Secret Witness at 775-322-4900.
Credits: 2News
Copyright 2022 775 Times, NV Globe. All rights reserved.

Latest posts by TheNevadaGlobeStaff
(see all)