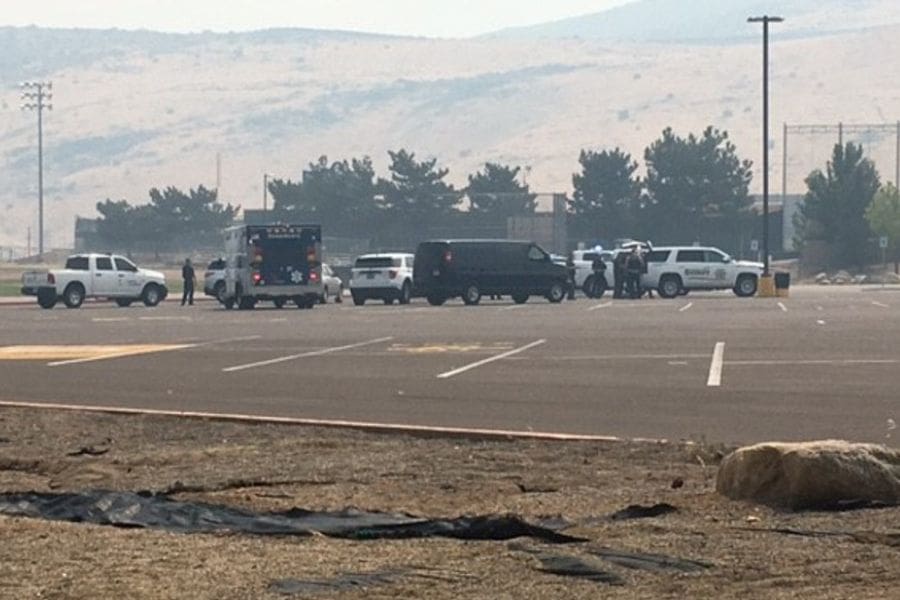 Unfounded Reports of Gunfire at Galea High School; Lockdown Lifted
By TheNevadaGlobeStaff, September 15, 2022 9:41 am
After it was determined that the allegations of bullets being fired were false, the code red lockdown at Galena High School was lifted.
On September 14, shortly after 10 a.m., in response to a report of an incident, the school was placed under lockdown by the Washoe County School District. On Wednesday, classes were called off because of poor air quality; however, several faculty and staff members were present on campus during the lockdown and had to be evacuated as a safety measure.
According to the school system, numerous law enforcement agencies conducted a comprehensive investigation of the campus, and they did not find any evidence of a danger.
Around 12:15 in the afternoon, the lockdown was ended.
This is a narrative that is still unfolding. Come back to this site for any updates.
Credits: DBS News
Copyright 2022 775 Times, NV Globe. All rights reserved.

Latest posts by TheNevadaGlobeStaff
(see all)