ACLU, Nonprofit Challenges Nevada's Medicaid Coverage Ban for Abortion
The lawsuit claims that the State is violating Nevada's Equal Rights Amendment
By Megan Barth, August 30, 2023 10:58 am
The ACLU and the ACLU of Nevada has filed a lawsuit (see below) on behalf of a nonprofit, Silver State Hope Fund, claiming that the State is violating the 2022 Nevada Equal Rights Amendment by not providing taxpayer-funded abortions. The lawsuit requests the state court order the Nevada Department of Health and Human Services to remove the abortion coverage ban in Nevada's Medicaid program.
The Equal Rights Amendment, passed via ballot initiative in 2022, states "rights under the law shall not be denied or abridged by this State or any of its political subdivisions on account of race, color, creed, sex, sexual orientation, gender identity or expression, age, disability, ancestry or national origin."
According to the lawsuit: "This action seeks to close one glaring gap in Nevada's guarantee of equality: the prohibition on abortion coverage in the Nevada Medicaid program." The lawsuit seeks to "to remove the exclusion of abortion from Medicaid coverage ("coverage ban") from the Medicaid Services Manual ("Manual") and order that abortion care is eligible for reimbursement under the Nevada Medicaid program."
The ACLU maintains that "The abortion coverage ban reinforces sex-based inequalities by denying only those who can become pregnant the ability to make decisions about their health care options and reproductive futures. There are no similar restrictions on care typically accessed by men." (emphasis added)
Silver State Hope Fund, a nonprofit established in 2013, provides in-state and out-of-state Medicaid recipients financial assistance for  "the full cost of abortion services" which includes travel, childcare, and lodging. According to their website, they "do not ask about immigration status, income, or insurance status" when assessing the level of financial assistance they can provide.
"Nevadans sent a strong message last November that inequality and discrimination have no place in Nevada when we voted to add the Equal Rights Amendment to our state constitution, and now we need to fulfill that promise. For too long, women and people who need access to abortion have been denied coverage just because they get their insurance from the state's Medicaid program. Nevada's Medicaid policy has forced organizations like Silver State Hope Fund to step in where the state has failed to provide funding to pregnant Nevadans to cover abortion-related costs, but this shouldn't be how the system works. Every human deserves dignified access to health care, including abortion care, regardless of their sex, gender, or income level," said Erin Bilbray-Kohn, vice president and acting executive director, Silver State Hope Fund.
Rebecca Chan, staff attorney for the ACLU Reproductive Freedom Project released the following statement: "At a time in our nation's history when people in many states no longer have access to abortion after Roe v. Wade was overturned, it is even more important that states like Nevada protect abortion access and remove unnecessary barriers to abortion care. We are going to court to ensure that all Nevadans, regardless of their income, have access to abortion and to ensure that the promises of Nevada's ERA are fulfilled."
ACLU SSHF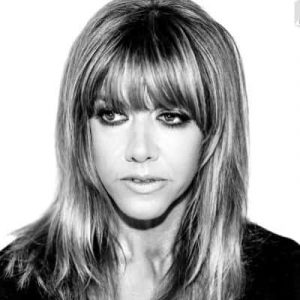 Latest posts by Megan Barth
(see all)