Assemblywoman Sarah Peters Won't Seek Re-Election
Peters, the first pansexual lawmaker in Nevada, cited she wants to spend more time with family and friends
By Megan Barth, October 16, 2023 4:07 pm
Assemblywoman Sarah Peters (AD-24) announced she will not be seeking re-election, citing that she is ready for a new chapter in her life and her wanting to spend more time with her family and friends. The district located in Reno, NV, is a Democratic stronghold, having a ~16 percentage point Democratic registration advantage over Republicans. In 2022, she won her race by 32 points.
"I am truly humbled by the support that my constituents, volunteers and supporters have given me over the past 5 years," Peters said in a press release. "I am, however, ready for a new chapter in my life and look forward to spending a lot more time with my wonderful family and friends."
First elected in 2018, she made history as Nevada's first pansexual state lawmaker and as a freshman legislator in the historic and first majority-female legislature in Nevada and in the nation.
Peters said she was proud of the legislative accomplishments related to increased funding in public education, enhanced protection for the LGBTQ+ community, and "fiercely" protecting and expanding "reproductive freedoms."
Assembly Speaker Steve Yeager (AD-9) heralded Peters as a "trailblazer" on those issues and a "staunch advocate for environmental justice."  Yeager added, "I know she will continue to make a difference for our state."
Peters was a primary sponsor of an environmental constitutional amendment that was passed by the Democratic majorities in the Nevada Assembly and Senate. Assembly Resolution AJR 3 states, in part, that the State "shall take no action that would cause unreasonable degradation, diminution or depletion of the environment, through direct state action, or inaction, or through the action of others."
The initial goal of this constitutional amendment is referred to as "30 by 30" which translates to "protecting 30 percent of the lands and waters in the State by 2030 and protecting 30 percent of the lands and waters of the United States by 2030″ with a following and continuous nudge aimed at President Joe Biden and Congress " to support a long-term goal of protecting 50 percent of the planet, inland waters and oceans."
The resolution must also be passed during the next legislative session and then approved and ratified by voters before the proposed amendment becomes effective.
Peters is one of five Nevada lawmakers who will not be seeking reelection as Republicans seek to flip the supermajority in the Assembly and curtail a Democratic supermajority in the Senate.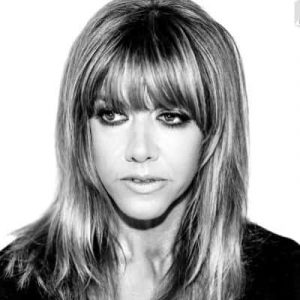 Latest posts by Megan Barth
(see all)