Biden Names UNR A Technology Hub For Lithium And EV Materials
White House: 'These Tech Hubs will catalyze investment in technologies critical to economic growth, national security, and job creation'
By Megan Barth, October 23, 2023 1:59 pm
The Biden administration has designated the University of Nevada, Reno, as a 2023 Technology Hub due to UNR's core technology in lithium batteries and other electronic vehicle (EV) materials. As one of 31 Technology Hubs identified by the administration, a portion of $500 million in grants will be distributed to the designees.
According to a report from Channel 2 news:
The $500 million came from a $10 billion authorization in last year's CHIPS and Science Act to stimulate investments in new technologies such as artificial intelligence, quantum computing and biotech. It's an attempt to expand tech investment that is largely concentrated around a few U.S. cities — Austin, Texas; Boston; New York; San Francisco; and Seattle — to the rest of the country.
The Nevada Lithium Batteries and Other EV Material Loop ("Loop Tech Hub"), led by UNR "aims to build a self-sustaining and globally competitive full lithium lifecycle cluster, spanning extraction, processing, manufacturing, and recycling. With a foundation of rich sources of lithium and materials essential to electrification, the Loop Tech Hub is working to align and coordinate its innovation and economic development activities with established companies, startups, education, and workforce development organizations to enable this region to focus on becoming a global lithium leader. In doing so, this Tech Hub seeks to make Nevada a strong node in a critical supply chain, making our battery economy more resilient and competitive and accelerating our energy transition."
"These Tech Hubs will catalyze investment in technologies critical to economic growth, national security, and job creation, and will help communities across the country become centers of innovation critical to American competitiveness," the White House said Monday in an emailed statement.
In May, UNR was accepted into the National Science Foundation's Regional Innovations Program, securing a grant from the CHIPS and Science act of $1 million for lithium battery research.
Researchers from UNLV's business school discovered that the lithium industry employs around 9,000 people in Nevada. However, that figure is expected to increase by 2030. Lithium demand is expected to increase more than sixfold by 2030 compared to 2020. In response to Biden's push for a "energy future," the Ioneer mine received a $700 million conditional loan from the US Energy Department.
Nevada now has one working lithium mine, but two more could open in rural areas over the next five years, depending on the outcome of existing legislation challenging the Bureau of Land Management's approval of projects that environmental groups contend harm snails, toads, sagebrush, and buckwheat.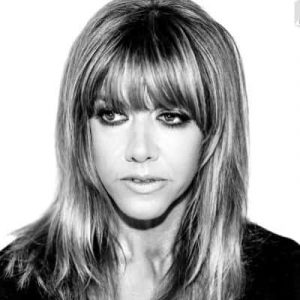 Latest posts by Megan Barth
(see all)