Biden DOE Loans $700M For Rhyolite Ridge Lithium Mine
Biden's U.S. Fish and Wildlife Service protected Tiehm's buckwheat under the federal Endangered Species Act and could impede future permitting and financing efforts
By Megan Barth, January 16, 2023 4:30 pm
President Biden's Department of Energy has loaned $700 million to ioneer for its Rhyolite Ridge Lithium-Boron Project in Nevada. Notably, this would be the first loan under the DOE's Advanced Technology Vehicles Manufacturing Loan Program for mineral extraction. According to reports, ioneer has spent about $100 million over the last six years to develop the project. The project is expected to fuel 400-500 construction jobs and 250-300 operating jobs in Esmerelda County. (See below).
Ioneer refers to the DOE's commitment as "a significant milestone for Rhyolite Ridge, which will produce enough lithium for roughly 400,000 American EVs per year, but it also highlights the Biden administration's efforts to reduce its reliance on China for minerals, reduce emissions in the U.S., and build this critical industry. Rhyolite Ridge is the most advanced undeveloped U.S. lithium project and is on track to provide an environmentally sustainable, long-life source of both lithium and boron for delivery into the U.S. domestic EV supply chain."
Lithium Mining

In a press release, ioneer notes:
The proceeds from the DOE loan, along with Sibanye Stillwater Limited's ("Sibanye-Stillwater") expected equity contribution to secure a 50% stake in the Rhyolite Ridge Project once all conditions precedent for the joint venture have been fulfilled or waived, as applicable, are anticipated to fund a substantial part of the preliminary capital expenditure estimate from the revised plan of operations included in the application submitted to the DOE. Finalising the term sheet and receiving the Conditional Commitment from the DOE represent a significant step towards completing the funding for the Rhyolite Ridge Project.

After commencing pre-application discussions in February 2021 regarding the DOE's ATVM loan program, Ioneer submitted an application in October 2021. The application was deemed substantially complete in December 2021 which initiated a third-party due diligence process that has been ongoing since March 2022. The Loan Programs Office has undertaken extensive and detailed market, technical and legal due diligence on both Ioneer and the Rhyolite Ridge Project. The Conditional Commitment is based on a revised Plan of Operations submitted by Ioneer to the U.S. Bureau of Land Management (BLM), now in the National Environmental Policy Act (NEPA) process, which completely avoids all direct impact and minimises indirect impact on Tiehm's buckwheat.

Neal Froneman, Chief Executive Officer of Sibanye-Stillwater commented:

"Rhyolite Ridge is a world-class lithium project which is ideally positioned to provide locally mined and beneficiated metals to further develop the U.S. battery ecosystem. The proposed loan represents a significant step towards further de-risking funding and ultimately progressing Rhyolite Ridge to production. We are encouraged by the DOE's commitment to the development of the U.S. national battery metals mining industry through supportive funding programs such as the ATVM program and the commitment of the Ioneer team to date, aimed at ensuring that this high-quality project can be swiftly advanced once the necessary permits have been granted and outstanding conditions have been fulfilled. This is a significant milestone in the development of this critical project which promises to positively contribute to reducing climate change."
Yet, Biden's billion dollar "green" energy dreams are interrupted by legal and bureaucratic nightmares served with a side dish of reality. Environmentalists have thrown buckwheat (a plant, not a Lil' Rascal) and toads in the proverbial road to delay or curtail massive project "green energy" projects in rural Esmeralda County.
Most recently, Biden's U.S. Fish and Wildlife Service protected Tiehm's buckwheat under the federal Endangered Species Act and could impede future permitting and financing efforts. Patrick Donelly, the Great Basin director for the Center for Biological Diversity, vowed to "use the full power of the Endangered Species Act to ensure Ioneer doesn't harm one hair on a buckwheat's head." Ioneer argues it can coexist with the plant.
According to the PV Times:
Patrick Donnelly, Great Basin director at the Center for Biological Diversity, which fought successfully to have the plant protected last week under the federal Endangered Species Act, said Monday that activists would continue to fight Ioneer as it seeks to gain final approval to operate.

"Rhyolite Ridge mine poses an existential threat to Tiehm's buckwheat, and we're gearing up for a fight," he said. "The recent endangered species listing gives us the most powerful tool in the conservation toolbox to prevent the extinction of this rare, beautiful wildflower."

Just weeks ago, fish and wildlife officials gave endangered species status to another rare Nevada endemic, the Dixie Valley toad, which they found is threatened by a geothermal power plant being proposed near its habitat.

"We have to transition to renewable energy to address the climate emergency, but we can't wipe plants and animals off the planet in the process," Donnelly said. "If the Biden administration wants the renewable energy transition to succeed, it needs to devise a plan that doesn't drive species extinct."
With the utmost respect to the hairs on buckwheat's head and the Dixie Valley toad, the first thing that will drive any species to mass extinction will be a lack of water. "Green" energy, like green plants (and toads), require water, but green energy, as we have reported before, requires massive amounts of Nevada's most precious and scarce wet resource. According to Euronews, "the production of lithium through evaporation ponds uses a lot of water – around 21 million litres (5.6 million gallons) per day. Approximately 2.2 million litres (581,000 gallons) of water is needed to produce one ton of lithium.
As China is the world's largest polluter and supplier of Lithium, it's a safe bet that a wildflower or water will not derail their continued output or expansion under the guise of fighting "climate change." But, if climate change is an existential threat, environmentalists will have to decide which threat is greater: lithium mining for electric vehicles to combat climate change or gas-powered vehicles.
Editors note: Mr. Donnelly, environmentalists, and our readers may also want to search how to recycle an EV battery. Spoiler alert: currently, there isn't a financially robust or effective means to do so.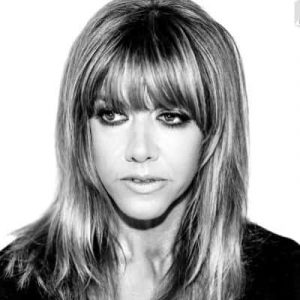 Latest posts by Megan Barth
(see all)