Rep. Horsford calls on Biden to tap into reserves
Biden responds to soaring gas prices by tapping 3 day supply of reserves
By Megan Barth, November 23, 2021 2:30 pm
On Monday, adding to the chorus of his Democratic colleagues, Rep. Steven Horsford (CD-4) rang the alarm of soaring gas prices in Nevada. Nevada's gas prices have surged fifty percent since President Biden assumed office.
With NV gas prices surging past $4/gallon, my constituents are struggling to fill up their tanks and worried about the cost of heat.

By tapping our oil reserves, @POTUS can stabilize prices & help avoid pain at the pump. I strongly urge him to move forward as soon as possible.

— Rep. Steven Horsford (@RepHorsford) November 22, 2021
In a statement, Horsford added, "I am encouraged by reports that President Biden is considering releasing oil inventory from the Strategic Petroleum Reserve, and urge him to move forward as soon as possible. Tapping our nation's oil reserves is a key step forward to stabilize gas prices and help Nevadans recover from the economic damage of the pandemic."
In a letter from Chuck Schumer and signed by 11 other Senate Democrats, Schumer asked Biden to "consider all tools available at your disposal to lower U.S. gasoline prices, including the reserve. In our home states, high gasoline prices have placed an undue burden on families and small businesses trying to make ends meet, and have proven especially burdensome as our constituents continue to recover from the economic fallout of the COVID-19 pandemic," reads the letter.
In a statement on Tuesday, the White House announced the Department of Energy will release 50 million barrels of oil from the Strategic Petroleum Reserve over the next several months "to lower prices for Americans and address the mismatch between demand exiting the pandemic and supply…American consumers are feeling the impact of elevated gas prices at the pump and in their home heating bills, and American businesses are, too, because oil supply has not kept up with demand as the global economy emerges from the pandemic."
According to the Houston Chronicle,  "(this release) represents one of the biggest drawdowns ever from the reserve, surpassing U.S. interventions amid Libyan unrest in 2011 and Operation Desert Storm in 1991."
Historically, gas reserves have been tapped during natural disasters and in times of war, yet the Biden administration intends on tapping reserves in order to quell surging gas prices and ease consumer's fears. The amount of reserves they intend to release equates to a three day supply, yet the White House claims they have more tools at its disposal to bring down energy prices once this supply has been depleted.
The White House statement also called for an investigation, citing concerns that "consolidation in the oil and gas sector may be resulting in anti-competitive practices that keep American consumers from benefitting when oil prices fall. There is mounting evidence that declines in oil prices are not translating into lower prices at the pump."
Yet, oil prices haven't declined.  In fact, they have doubled.
Prior to this move, Biden reached out to OPEC and Saudi Arabia to produce and release more barrels. They not only ignored him, but responded by doubling the price per barrel of oil.
Biden's actions are parallel with releases of reserves from several other nations, including China, India, Japan, Republic of Korea and the United Kingdom. The Houston Chronicle calls this an "unprecedented, coordinated attempt by the world's largest oil consumers to tame prices that risks a backlash by OPEC."
It is often said that people vote with their pocketbooks, and Americans are not only feeling pinched at the pump, but it is evident from this chorus, Horsford and his Democratic colleagues are feeling pinched as they approach the midterms.  With midterms only a year away, a three day supply is only a ripple in an expected red wave in 2022.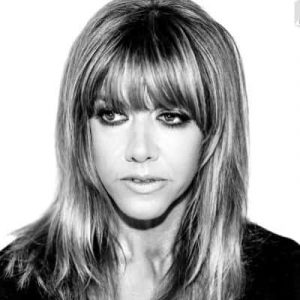 Latest posts by Megan Barth
(see all)