Dubbed a Woman to Watch, Cong. Hopeful Carolina Serrano Eyes CD1
Leader of Latinos for Trump is 'optimistic that we will be in a better place'
By Megan Barth, November 23, 2021 1:11 pm
According to Elise Stefanik, Carolina Serrano is a "woman to watch" in 2022 as Serrano has made her mark in the political world in a short amount of time.  Born in the US to Columbian immigrants, she moved with her family to Colombia when she was nine years old and returned to the US with them 20 years later, settling down in Las Vegas.
In her thirties, she graduated with a degree in journalism from UNLV, and worked at Channel 8 covering political events and stories for the network. It was the first time she "heard Republican messaging" and eventually realized that Republicans weren't the ghouls the media had portrayed them to be. Having read "Art of the Deal" by Donald Trump, she took a keen interest in his run for presidency and soon became an active supporter. After a chance acquaintance at the Trump Hotel in Washington DC, she was tapped to run "Latinos for Trump" in Nevada and is now running for Congress in CD-1 facing off with incumbent Democrat Dina Titus and Democratic Socialist Amy Vilela.
After watching this campaign ad, I reached out to Serrano to schedule and interview:
In an exclusive interview with The Globe, Serrano admits that she had always voted for Democrats because of what she had heard and what she was told,  but in 2018 she was intrigued by Donald Trump's candidacy and wrote one of her first papers on the use of social media by him and his campaign.  In 2019, she worked on Capitol Hill and returned a few months later to spearhead Latinos for Trump hoping to connect with her culture and community in ways she found that Republicans had lacked–specifically towards younger generations and candidate outreach.
Regarding the progressive buzzword 'Latinx,' Serrano said, "I don't even know what that means. No one knows what that means, It's a made up word." A word, she says, that distracts from the real issues facing all Americans: the economy, the border and healthcare.
When asked about the economy, Serrano explained, "The way our government believes in deficit spending and monetizing our debt–Build Back Better, for example, has resulted in massive inflation and it's going to get worse. My parents aren't invested in the stock market, they have savings, but now their cash doesn't go as far as it used to. Their purchasing power is diminished", she said.  "Anytime a person goes to the gas station or grocery store, they are paying more and more for basic goods and inflation hurts the working class–the very people Democrats, like Dina and Amy say they are working for. Biden's policies are not working, and hurting our community. This spending in Washington needs to change and only a change in Washington, by electing the right candidates like me, is going to make that happen. When Trump campaigned on bringing manufacturing back to the US, that resonated with me and it resonates with most Americans."
In regard to healthcare and the pandemic, Serrano came across as passionate about preventative measures for healthcare. "Healthcare for All, as both Titus and Vilela support, sounds great, but after many conversations with health care providers and according to statistics, the two main killers in the US population are heart disease and diabetes. Focusing around health, through diet and exercise, instead of treatment, would lower costs.  Comorbidity, like obesity, has contributed to an enormous amount of deaths during this pandemic.  We will not get a better health care system until American's take care of their own health" she said. "Exercise also improves mental health and a person's over-all well being and if we focus on more education surrounding the benefits of a healthier lifestyle, we could tackle some of these issues in our healthcare system."
Prior to our interview, I had come across an article where she worked with Crossroads, an organization run by CEO Dave Marl0n, a recovering addict.  During her time with Crossroads, she visited homeless encampments in the underground tunnels in Las Vegas. Serrano described her visit as "heart breaking" but said, "Democrats believe you can just throw money at the homeless and provide them with free housing, or free shelter, or free food, but that really isn't taking care of them or the problem. The money isn't addressing the real issue, which is mental health and addiction. Crossroads has this 'carrot-stick' approach that basically provides the homeless with shelter and even job opportunities, but the homeless have to commit to sobriety. The help is there for those who want it, but they have to display behavior and commit to a program of recovery."
Serrano, in a recent op-ed in Townhall, reported her experience at the Texas Border. When asked about her policy on immigration, she explained, "I had to go see the border in person. I had to talk to the people in the border cities, Border Patrol, and the police officers. We don't have a border. Border Patrol isn't empowered to do what they need to do. They get reprimanded for simply doing their job" she said. "Roma, Texas looks like a Mexico suburb and is rampant with cartel activity. Migrants aren't afraid to get caught.  They actually want to get caught because they know they will be housed, fed and given a plane or bus ticket to a destination in the US. They go through TSA with no security checks. No health checks.  No COVID checks. It is so much worse than I thought it was and without a strong border, we cannot have a strong country."
Her strategy to beat Titus or Vilela in 2022 is related to what she realized in 2018. "Trump had the right policies for independents and even moderate democrats, but the media attacked him and influenced voters.  As time goes on, Biden and the Democrats aren't going to slow down. They are going full steam ahead and the Virgina race really showed me, and the country, that if you have the right message you can get a big swing. My district changed and now has less latinos due to redistricting, but is only a plus four for Democrats.  Latinos are persuadable voters. They aren't married to one specific party. I look at my community and my fellow latinos as independents.  It is important to stay close to the community and give them information and time to digest it.  When I talk to the hispanic community and explain my policies, they are bound to come over, and many already have."
Serrano believes that we are more united than divided and would welcome any endorsement, especially from Trump, and closed the interview with this message:
"The most important thing is I want people to enjoy politics and realize how it affects our everyday lives.  Get involved and volunteer. Get to know and connect with your community. We are not as divided. There is more that we have in common and I am optimistic that we will be in a better place."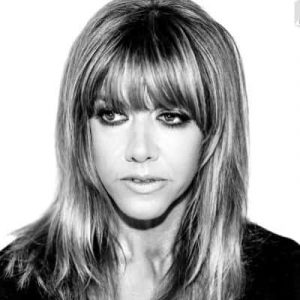 Latest posts by Megan Barth
(see all)