Culinary Union Poised to Strike, Demands Their 'Fair Share'
The union represents 60,0000 hospitality workers making it the largest local union of Unite Here
By Megan Barth, September 27, 2023 10:49 am
With convention season ramping up, along with the Formula One Grand Prix in November and Super Bowl LV111 in February, the Culinary Union, along with the Bartenders Union, announced that 95 percent of their members have voted for a strike that could impact operations at 22 casino properties throughout the Las Vegas valley. The union represents 60,000 hospitality workers making it the largest local union of Unite Here.
53,000 of the workers are based in Las Vegas and are in active negotiations with casino/hotel employers for a new five year contract. 40,000 of the union's workers are working under an expired contract employed with the three largest employers, MGM Resorts, Caesars Entertainment, and Wynn/Encore Resorts.
Democratic Senators Jacky Rosen and Catherine Cortez Masto endorsed the strike in dual announcements on X (formerly Twitter) parroting the union demand that "one job should be enough."
The largest labor union is demanding:
The largest wage increases ever negotiated in the history of the Culinary Union.
Reducing workload and steep housekeeping room quotas, mandating daily room cleaning, and establishing the right for guest room attendants to securely work in set areas.
Providing the best on-the-job safety protections for all classifications, including safety committees, expanding the use of safety buttons to more workers, penalties if safety buttons don't work, enforcing mandatory room checks for employee and public safety, and tracking sexual harassment, assault, and criminal behavior by customers.
Strengthening existing technology protections to guarantee advanced notification when new technology is introduced which would impact jobs, require training for new jobs created by technology, health care and severance pay for workers who are laid off because of new technology, the right to privacy from tracking technology introduced by companies, consent in third-party data sharing workers have generated through their work, right to bargain over technology that tracks location of employees or messaging between workers, and putting the human back into HR.
Extending recall rights so that workers have more job security and have the right to return to their jobs in the event of another pandemic or economic crisis.
Making clear that the no-strike clause does not prevent the Culinary Union from taking action, including strikes, against non-union restaurants on the casino property, and gives casino workers the right to respect picket lines.
"Today, Culinary and Bartenders Union members have sent the strongest message possible to the casino industry to settle a fair contract as soon as possible. We have negotiations scheduled next week with MGM Resorts, Caesars Entertainment, and Wynn/Encore Resorts and it's up the three largest employers in Las Vegas to step up and do the right thing," said Ted Pappageorge, Secretary-Treasurer for the Culinary Union. "If these gaming companies don't come to an agreement, the workers have spoken and we will be ready to do whatever it takes – up to and including a strike. Workers brought every single one of these companies through the pandemic and into a great recovery, and workers deserve a fair share. Companies are doing extremely well and we are demanding that workers aren't left behind."
In 1991, the union led the "Frontier Strike" on the Vegas Strip that lasted for 6 years, 4 months, and 10 days. Over 550 hospitality workers maintained a 24/7 picket line. It's considered to be one of the most successful strikes in US history.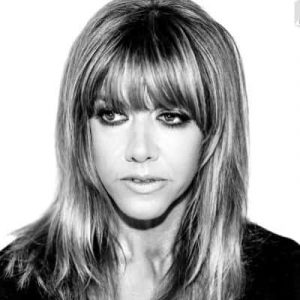 Latest posts by Megan Barth
(see all)