Judge Rules Clark County Teachers Union Coordinated A Sickout Strike
Judge issues injunction, noting: 'The idea that sickouts are not a strike is preposterous'
By Megan Barth, September 13, 2023 4:06 pm
Today, Judge Crystal Eller ruled in favor of the Clark County School District (CCSD) who sought an injunction against the Clark County Education Association's (CCEA) role in coordinating a sickout strike which disrupted school and district operations affecting nearly a dozen schools throughout the Las Vegas valley this past week.
In a report from the Las Vegas-Review Journal:
A judge granted a preliminary injunction Wednesday against the teachers union to end rolling sickouts.

"The court finds that a strike has occurred," District Judge Crystal Eller said.

The Clark County Education Association, which represents about 18,000 licensed employees, said the situation with school staffing wasn't part of union actions.

Following the hearing, the Clark County School District said in a statement: "Thankfully, the court found that a strike has occurred" and imposed a preliminary injunction to "prevent any ongoing disruptions to the school district's operations."

"This action protects the children of the Clark County School District so they can receive the education they are entitled to," the district wrote.
Yesterday, CCSD announced that their negotiations with the CCEA had reached an impasse after 11 bargaining sessions, charging the union of never moving from its "unaffordable, budget-busting and inequitable demands."
The previous injunction filed by CCSD in late August was dismissed by District Judge Jessica Peterson who claimed there wasn't enough evidence that a teacher strike would occur.
The current injunction filed by CCSD on Monday contended that it "defies logic to suggest that mass absences constitute anything other than a strike." Today, Judge Eller agreed, noting, "the idea that sickouts are not a strike is preposterous."
The CCEA contended that the absences were due to staffing shortages, a holiday weekend, Covid and the seasonal back-to-school flu, and that the union did not coordinate the rolling sickouts.
However, CCSD included exhibits from a whistleblower and a teacher who claimed that the one of the school closures was led by a unionized teacher who mobilized colleagues to take the day off Tuesday and this upcoming Friday to disrupt instruction.
Under Nevada law, it illegal for state public employees to strike. State law defines a strike as an "absence from work" by employees under any excuse such as illness "which is not founded in fact" and a "stoppage of work, slowdown or interruption of operations." The monetary fine for a strike is up to $50,000 each day for a union and up to $1,000 each day for union officers.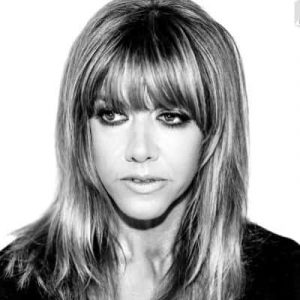 Latest posts by Megan Barth
(see all)