'Dark Money' Plays In Washoe County Commissioners Race
Democrat Keith Lockhard is endorsed by Open Democracy PAC
By Megan Barth, October 26, 2022 9:57 am
Last spring, The Globe covered the surprisingly nasty Republican primary that unfolded in Washoe County's District 2. Two-term incumbent Bob Lucey lost his re-election as County Commissioner to County Assessor Mike Clark.
Clark now faces Democratic challenger Keith Lockard who is endorsed by Open Democracy PAC, a PAC whose mission is to "support and elect state lawmakers and election administrators who will work to eliminate registration as a barrier to vote through automatic voter registration (AVR), make voting accessible through well-resourced election administration, and eliminate rules disenfranchising voters because of race."
This is not the first time the 'dark money' PAC has played in the Washoe County Commissioner's race.
Back in June, the Globe reported how the PAC was" interfering in the Nevada primaries to defeat certain Republican challengers. But in a strange and suspicious twist, a Democratic Super PAC, Open Democracy, linked to and funded by Democrats, has spent thousands of dollars in digital ads to boost two Republicans running for Washoe County Commission: Bob Lucey and Wendy Leonard."
At the time, Mike Clark told The Globe: "If this is true, it is extremely troubling. Why would someone who claims to be a lifelong Republican accept this type of endorsement? The public needs to take a hard look at who takes endorsements—and apparently campaign contributions—from an ultra-liberal PAC. What do they want in return? How can this be good for Washoe County?"
The proof is in the PAC pudding. The PAC is primarily funded by the Sixteen Thirty Fund, who gave $6.25 million of the nearly $10 million raised by Nevadans for Secure Elections, which promoted Ballot Question 5 in 2018 to automatically register to vote people who apply for Nevada driver licenses or identification cards. Question 5 passed, garnering nearly 60 percent support.
As reported by Fox News:
Swiss billionaire Hansjorg Wyss appears to have helped liberal organizations, including a powerful dark money group called the Sixteen Thirty Fund, check off their election policy wishlist with at least $208 million in donations from his nonprofit and foundation since 2016.

The Sixteen Thirty Fund is part of a massive dark money network managed by D.C.-based consulting firm Arabella Advisors, which was founded by Eric Kesser, a former apointee of President Clinton and a member of the Clinton Global Initiative.

As of 2014, Wyss said he did not hold American citizenship, although money from his Washington, D.C.-based foundation appears to have trickled down into efforts to restore felons' voting rights in Florida, mandate automatic voter registration in Nevada, redraw districts in Michigan and more.
A flashy mailer, paid for by Open Democracy PAC, hit mailboxes throughout Washoe County District 2 this week targeting Clark and Reno investor and political bomb-thrower Robert Beadles.
In the mailer, Beadles is accused for harassing election workers by having his followers submit open records requests. As reported by The Globe, filing open records requests is now akin to harassment, which is an odd charge from a PAC who is named Open Democracy.
Beadles told The Globe: "Does anyone think it's odd that if I give a few thousand dollars to a candidate it makes national news? Yet, when foreign billionaires drop millions into and meddle in Nevada elections it's crickets? Soros-affiliated groups are dumping tens-of-millions of dollars into Nevada. Soros is a true Nazi sympathizer. A Hungarian Jew turned Nazi to persecute fellow Jews. That's who supports these groups and Nevada's Democrat candidates. You waking up yet, folks?"
Mark Elias, who is in a leadership position with Open Democracy, has previously interfered in Nevada's elections by filing a separate lawsuits to stop a Voter ID initiative brought by Repair The Vote, citing that "voter ID suppresses minority voters and is cost prohibitive." Elias is also an "election denier." Elias was general counsel for the Clinton campaign during the 2016 election and cited in the Durham report's investigation of "Russia collusion" in the 2020 election –which turned out to be a manufactured narrative by the Clinton campaign. Elias also influenced changes to election procedures in a variety of states during the 2020 election by filing dozens of lawsuits and legal challenges.
Washoe County has a population just under half a million. Each of its five districts has fewer than 100,000 people. The fact that there were rival Republican PACs squaring off and a Democratic PAC supporting two Republicans for Washoe County Commisioner was a flashing, neon sign of a highly charged political environment. Now the neon sign is accompanied by the same dark money, Democratic calvary who has suddenly abandoned their Republican favorites in favor of "progressive" candidates throughout Nevada, including county clerks and commissioners.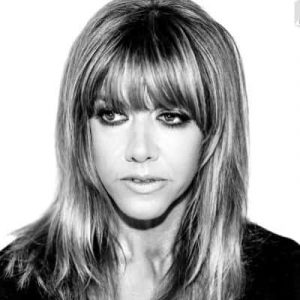 Latest posts by Megan Barth
(see all)