EXCLUSIVE: Globe Obtains Community Benefits Agreement for A's Stadium
The A's will now have to sign this agreement which is nothing more than a Diversity, Inclusion and Equity agreement (DIE)
By Megan Barth, June 15, 2023 5:15 pm
The end of the second special session of the Nevada Legislature sealed the fate of the future home of the Oakland A's and the Nevadan taxpayers who are now on the hook for $380 million to finance their ballpark on the Las Vegas Strip.
Although SB1 has yet to be signed by Governor Lombardo, which includes two amendments that were copied from former bills he had previously vetoed, an internal Community Benefits Agreement that swung the votes of may Democratic legislators was provided to The Globe by a legislative source.
The A's will now have to sign this Community Benefits Agreement (see below) which is nothing more than a Diversity, Inclusion and Equity agreement (DIE).
In total, there are 13 provisions to this binding agreement. Here are the highlights that the A's, any development partner and stadium operator must provide:
Construction Workforce Diversity –Attain a minimum of 51% of construction work hours to be performed by construction contractors of any level during construction of the project by minority, female, veteran and disabled workers.
Stadium Operations Workforce Diversity — Attain a minimum of 60% of event operations work hours to be performed by minority, female, veteran and disabled workers.
Subcontracting/Vendor Diversity — Ensure small business and nonprofit subcontractors/vendors in the construction and operations are diverse and include minority, women and disabled owned businesses. The A's shall ensure that not less that 15% of the project's direct construction cost is allocated to Nevada small business.
Appreciation Nights and Awareness Days — Days will include, but not limited to, Asian American and Pacific Islander Heritage, Indigenous People's heritage, Pride, Juneteenth, African American heritage, Latin and Hispanic Heritage, Earth Day, hunger action awareness, and disability awareness. (Editors note: no apologies given to everyone else who was excluded from appreciation.)
Improvement of community fields — Renovation efforts will target the urban and rural underserved communities throughout the state of Nevada.
Development of an Art plan to "support the overall baseball experience." (Editors note: If you're not interested in baseball, perhaps a transgender art exhibit served with a Bud Light will bolster attendance?) 
Employee Relief Fund — Provide financial assistance to employees who are facing financial hardship. Grants are intended to cover expenses including, but not limited to, mortgage or rent for a primary residence, essential utilities (gas, water, electricity), food supplies, childcare, and significant medical expenses. (emphasis added)
Pre-opening Annual Contribution — Prior to opening day of the stadium, the Team will contribute a minimum of $500,000 per year to support community needs outlined in this document and included, but not limited to, mental health, healthcare access, youth development, domestic violence, substance abuse disorders, veterans services, human trafficking, food insecurities, and homelessness.
Minimum Financial Commitment —  Community benefits describes will be supported with cash and in-kind donations from the Team totaling at least 1% of annual ticket sales. The contribution shall be the greater of 1% of annual ticket sales, or $2,000,000.
There are additional financial requirements placed on the A's which may cause any baseball fan or Nevadan to wonder how the team will manage to financially survive in case of low attendance, economic downturns, and other factors impacting revenue.
Yet, this Community Benefits Agreement isn't about the financial survival of a losing baseball team or the squeezed, at-risk shareholders (Nevada taxpayers), it is about Equity. One doesn't have to look much further than the billions Bud Light and Target lost when they chose DIE above the needs of their shareholders.
Update: 7:45 PM: Governor Joe Lombardo has announced he has signed SB1: "I'm excited to officially sign SB1 this afternoon," said Governor Joe Lombardo. "This is an incredible opportunity to bring the A's to Nevada, and this legislation reflects months of negotiations between the team, the state, the county, and the league. Las Vegas' position as a global sports destination is only growing, and Major League Baseball is another tremendous asset for the city."
Comm Benefits Agreement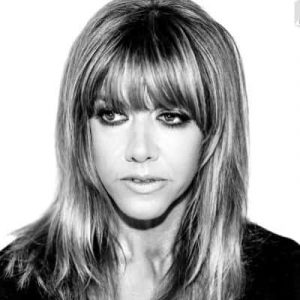 Latest posts by Megan Barth
(see all)