Senator Hansen Reminds Republicans Of The Free Market As Senate Approves A's Stadium
Hansen: 'I think our priorities are messed up'
By Megan Barth, June 14, 2023 2:49 pm
Yesterday, the Senate approved SB1, a $380 million public financing bill to fund a stadium for the Oakland A's move to the Las Vegas Strip. The bill included amendments, comprised of two separate pieces of legislation, that were previously vetoed by Governor Lombardo.
As reported by The Nevada Independent:
Two extensive amendments to the A's stadium bill unveiled Tuesday morning would explicitly tie the proposed $1.5 billion baseball stadium site to the location of the Tropicana Las Vegas, expand the scope of the team's community benefits agreement, speed up the distribution of certain excess revenue into a homelessness prevention fund and revive two bills vetoed earlier this month by Gov. Joe Lombardo.

One of the amendments copies over language from SB299, sponsored by Sen. Edgar Flores (D-Las Vegas), which would have required rail and monorail projects to comply with the state's prevailing wage law, a move Lombardo criticized in his veto message as something that would "burden" taxpayers on new monorail projects.

The rail language could affect transportation around the proposed ballpark. For example, bill proponents have said the Boring Company's Vegas Loop, an underground transportation system relying on Tesla vehicles that operates as a monorail system, could be connected to the stadium site.

The amendment also includes language from SB429, also sponsored by Flores, which would have required companies with more than 50 employees seeking tax abatements from the state to provide their employees with at least 12 weeks of paid family and medical leave a year. The amendment stipulates that employers provide that leave at a rate of at least 55 percent of an employee's salary.

The 12-week requirement is substantially higher than Nevada's existing paid leave requirement, which provides about five days of paid leave a year for full-time workers. Lombardo said in his veto message the bill "would place Nevada at a severe disadvantage in its work to bring desirable businesses within its borders."
These introduced amendments swung the votes of Flores and his Democratic colleague Senator Fabian Doñate (D-Las Vegas) to support the bill, but lost the support of Republican Senator Jeff Stone (R-Henderson) who expressed concern that introducing vetoed bills into SB1 "didn't pass the smell test."
Senator Ira Hanson (R-Sparks) who has stood firmly against using taxpayer dollars to fund the stadium, compared the measure to socialism, while criticizing his Republican colleagues for supporting the measure. "We are using tax payer dollars to fund private enterprises….we are setting a very dangerous precedent here…why are we now allowing the government to make these decisions instead of the free market?"
I'm old enough to remember when Republicans internalized works such as Adam Smith's 'The Wealth of Nations' and our gold standard was the free market and invisible hand.

Using taxpayer money on pet projects instead of private capital is socialism.

I am a NO on #SB1

#nvleg pic.twitter.com/nEWvh6vFfo

— Ira Hansen (@Irahansen) June 14, 2023
Hanson also reminded his Democratic colleagues that they couldn't provide $32 million dollars to provide raises for the 3,000 public school teacher in the charter school system, adding, "How is it we can always come up with money for football stadiums and other sports stadiums? I think our priorities are messed up."
Hanson further observed, "The Free Enterprise System used to the gold standard for Republicans, where did those days go? Now we are all looking, as Republicans, to figure out ways to subsidize projects with taxpayer dollars. That used to be called socialism."
The bill passed 13-8 in the Senate and is now going through a behind-the-scenes amendment process in the Assembly. If the bill passes the Assembly, the amended bill will return to the Senate for approval. If approved, the bill will then head to Governor Lombardo's desk.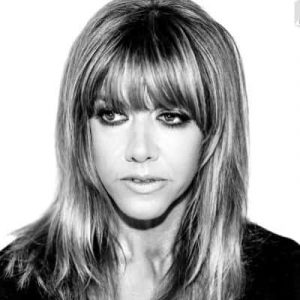 Latest posts by Megan Barth
(see all)