Republicans Make Gains in State Senate and Assembly
A growing number of Republican women are running against Democratic opponents
By Megan Barth, July 27, 2022 6:23 am
A recent poll released by Stronger Nevada PAC found that Republicans were leading in two of the state senate races, and the third race, between Melanie Scheible and Tina Brown, was within the margin of error. The PAC has recently added State Senator Heidi Gansert to help lead their efforts to flip the Nevada legislature this cycle.
State Senate 8
Joey Paulos – 47%
Marilyn Dondero Loop – 41%
State Senate 9
Tina Brown: 36%
Melanie Scheible: 38%
State Senate 12
Cherlyn Arrington: 42%
Julie Pazina: 38%
After the election in 2018, Nevada became the first state legislature with a female majority. The Democrats have held the majority since that time. However, 2022 is predicted to be a red wave election as President Joe Biden's plummeting poll numbers are dragging his Democratic colleagues down with him.
A recent survey conducted by Cygnal found the political environment in Nevada favors state Republicans, as they lead on generic ballot and voters want the Legislature to serve as a check and balance on Biden and want their state government to focus on improving the economy.
Republicans lead on the state legislative generic ballot by two points (48%-46%).
Elected Democrats in the state Legislature are under water by six points (42%-48%)
President Biden has a dismal image rating of 41%-57%.

Only 40% of those surveyed want the Legislature to support Biden's agenda, while 52% want the Legislature to enact opposite policies to push back on the President.

The cost of living is the top issue Nevadans want their state government to address at 27%.
Nevadans are 65% less likely to vote for a state legislative candidate who voted for legislation that could lead to higher energy costs.
Nevadans are 59% less likely to vote for a state legislative candidate who belongs to the party in power that has given the state the second highest unemployment rate in the country, the second highest gas prices, and made it the second least educated state.
38% of Nevadans named the cost of living as well as creating jobs and growing the economy as top issues.
A closer look at the state legislature shows that a growing number of Republican women are running against their Democratic opponents.
Nevada Senate Summary: 
11 seats are up in 2022.

45% of the 11 Republican candidates are women.
Nevada Assembly Summary: 
42 seats are up in 2022. 

 

33% of the 42 Republican candidates are women.
"Nevada Republicans have nominated an outstanding class of women candidates that will put Democrats on defense in state legislative races this fall," said RSLC Deputy Communications Director Mason Di Palma. "Under Democrat control, Nevada has the fifth highest gas prices in the country, the second highest unemployment in the country and ranks second to last in education in the country, but these strong women leaders have what it takes to make change and push back on Joe Biden's radical agenda."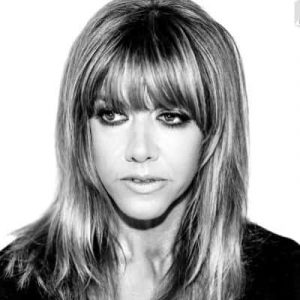 Latest posts by Megan Barth
(see all)