A Few Nevada Republicans Endorse Aaron Ford for Attorney General
GOP Nominee slams 'Republicans for Ford' and Amy Tarkanian as tax-hiking phonies
By Megan Barth, July 25, 2022 2:04 pm
A smattering of Republicans, led by former state senator and failed Lieutenant Governor candidate Michael Roberson—best known in Nevada for passing the largest tax increase in Nevada's history—are 'crossing the aisle' to form a "Republicans for Ford" organizing committee and throw their support behind Democratic Attorney General Aaron Ford in his re-election bid against GOP nominee Sigal Chattah.
According to the Las Vegas Review Journal (RJ):
The group, headlined by former state Senate Majority Leader Michael Roberson and former state GOP chairwoman Amy Tarkanian, is throwing its support behind Ford in his re-election fight against attorney Sigal Chattah.

"It is unacceptable that Sigal Chattah — an unprepared, dangerous candidate who lacks the experience, foresight, and temperament to be able to do right by Nevadans — is the Republican nominee for Attorney General," Tarkanian said. "I'm proud to be voting for (Attorney) General Ford this November, and I implore fellow Republicans who value commonsense public servants to do the same."
Tarkanian has recently endorsed incumbent Democratic Treasurer Zach Conine over GOP nominee Michelle Fiore. This endorsement drew backlash from the GOP with a response from Tarkanian via twitter:
I have more power as a former republican chair than you currently do @nvgop. The people you back are a joke and you can't raise money. You're a terrible chair. This is the last thing I have to say to you. You're an embarrassment to our state.

— ⭐️Amy Tarkanian⭐️ (@MrsT106) July 20, 2022
LOL I raised the most money in the shortest time. I also helped Mark Amodei win and Dean Heller. You're a manipulative loser. https://t.co/sAc1Jy6Rj2

— ⭐️Amy Tarkanian⭐️ (@MrsT106) July 20, 2022
Tarkanian's husband, Douglas County Commissioner Danny Tarkanian, challenged Mark Amodei (CD-4) in the last primary election and lost by a substantial 20 point margin.
The RJ report continues:
"Aaron and I served together for several years in the Legislature and we engaged in many spirited political battles. Through that shared experience, he earned my friendship and respect," Roberson said in a statement. "I take no joy in saying that my own political party has nominated an unhinged election denier and charlatan to run against Mr. Ford. Now, more than ever, it is time to put duty to the state and country above partisan politics."

Ford responded in-kind.

"I'm smiling as I say this because Mike and I have had some very spirited debates on some very important issues," Ford said. "But through it all, I believe he recognizes that I've always had the best interest of Nevadans at heart at heart and the fact that he is supporting me in my reelection campaign is demonstrative of the fact that I'm the better person for the job."

The 12-member "Republicans for Ford" committee also includes former Las Vegas Congressman Jon Porter and a half dozen Republican lobbyists.
Sigal Chattah told The Globe:
"Last time Republicans got together to support Harry Reid, Republicans got Roe V. Wade overturned. Great long game they have! I am not interested in tax-hiking, teacher union lobbyists supporting me.  These Republicans for Ford are simply Democrats who are using the Republican brand for whatever power they perceive they have and look to line their own pockets and elect Democrats. The Tarkanians have plowed through all four congressional districts in Nevada, and lost every single time. They aren't exactly a political success story. I have never denied any election, but Roberson can't deny that he is a shill for the teachers unions. When an AG candidate starts talking about political corruption, indictments and grand juries, a lot of people will support the status quo that protects them."
The Globe reached out to Amy Tarkanian to identify the other republicans behind this effort to re-elect Aaron Ford.  At the time of publishing, she didn't know all the people on the list, but claims that membership is growing and will provide additional information to The Globe when it is available.
The Globe originally published Roberson was an Assemblyman, when in fact he was a state senator.  We have made the appropriate change and regret the error.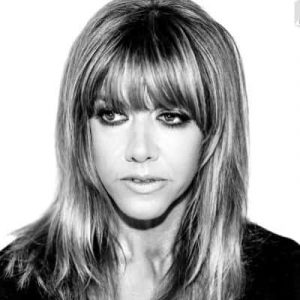 Latest posts by Megan Barth
(see all)