CNN: 'Republicans Should Be Giddy About Nevada'
No Democrats 'should feel safe about their reelection prospects this year'
By Megan Barth, April 18, 2022 1:55 pm
When CNN claims "Republicans Should be Giddy About Nevada", Republicans get giddy. In a piece entitled, "Why Nevada Will Tell the Story of the 2022 Election," Harry Enten writes:
None of the Democrats holding federal office in the Silver State should feel safe about their reelection prospects this year. This includes the three Democrats in the House and Sen. Catherine Cortez Masto. The incumbent Democratic governor, Steve Sisolak, faces a tough race as well.
That might not be what you'd expect in a state that has gone Democratic in the last four presidential elections, but there are troubling trends for the party underneath the surface.
Judging from the latest national and state-wide polling data, referred to by Governor Steve Sisolak's advisor John Anzalone as "the worst political environment I have lived through in 30 years of being a political consultant," the Republican giddiness is justified and the troubling trends are growing.
Gov Steve Sisolak's pollster knows his client is in major danger of losing his re-election bid 😬😬😬

"It's the worst political environment that I've lived through in 30 years of being a political consultant." https://t.co/owk4WnTvzF

— Jesse Hunt (@JJHunt10) April 15, 2022
The Globe has chronicled the vulnerability of Democratic incumbents and their political ties to and unwavering support of the Biden administration. As Nevada Democrats continue to rely on identity politics to persuade independents and minority voters, their pandemic-related actions and advocacy have caused massive unemployment, inflation and sky-rocketing gas and housing prices in the Silver State causing Hispanics,Independents, young voters and women to abandon their Democratic alliances.
The anticipated red wave and ominous polling numbers has led to record-breaking spending on television ads for Sen, Castro Masto and political flip-flops to invoke a more moderate, less-progressive, approach to save face and the Democratic base.
A poll conducted by Suffolk University/USA Today Network for the Reno Gazette Journal (RGJ)  shows former Nevada Attorney General Adam Laxalt leading Sen. Catherine Cortez Masto by three points. Fifty percent of those polled said Nevada is headed down the wrong track.
Doubling down on the dread, President Biden's approval rating continues to tailspin, specifically with Independent voters–the largest voting bloc in Nevada. The most recent poll by Civiqs is worse than the Suffolk polling numbers. Independent voters gave Biden an 18% approval/73% disapproval rating. In the previous Suffolk survey, Independents gave him a 23% approval and 69% disapproval rating. 
In the interview with Ryan Lizza of Politico, Anzalone highlights this Democratic dread with raw honesty and a side of vulgarity (and coconut whipped cream):
No one's going to sit there as a Democratic consultant and try to bullshit you that this is anything but a really sour environment for Democrats. So we better look at the strategic ways that we can compete, right? Just compete to not get our asses kicked.
When you are hoping to not get your ass kicked, you're anticipating getting your ass kicked.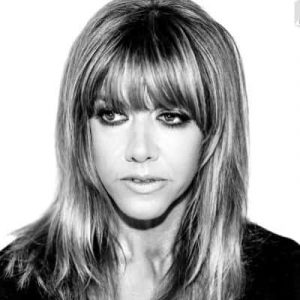 Latest posts by Megan Barth
(see all)