Gas Prices Surge to Record Highs in Nevada
Sen. Cortez Masto asks Shell Corp. to 'pass off' dividends, increase production
By Megan Barth, March 10, 2022 2:31 pm
Today, gas prices in Nevada surged to historic highs. According to AAA, the average price per gallon of gas in Nevada is $4.87.  On March 8th, the average was $4.67. On March 4th, the average was $4.12. Some quick math tells us that gas has risen by 76 cents per gallon in less than a week, with no relief in sight.
In yet another Hail Mary attempt to relieve Nevadan's pain at the pump, at a Senate hearing today Cortez Masto asked a representative from Shell Corporation to "pass off" dividends to non-shareholders and increase production. In other words, withhold dividends from shareholders, re-distribute investors money to non-investors…and, increase production.
Cortez Masto: Can you explain at a time like this why your company would be prioritizing payouts to shareholders rather than working to increase our oil supply?
Shell Vp: … pic.twitter.com/1RGaRBv0uN

— Acyn (@Acyn) March 10, 2022
A business is not in business to harm their shareholders by redistributing their investment dollars to non-investors. Redistributing wealth is what an ineffective and inefficient government agency does– and with little success to show for it. Many retirees invest in companies that release dividends and rely on those dividends for their income.
Withholding dividends is normally done when a company is in financial stress–which Shell Corporation is not. According to a source who is Vice President of an investment bank:
"Withholding dividends is a black eye for the company and could be terribly damaging to pensioners, fund holders, retirees, and everyone else who has invested in the company. Retirees often rely on dividends as income. It could also cause a lot of people to sell the stock and drive the stock price of the company down, causing further pain and higher prices in the market and economy."
When I told the source that Cortez Masto teed up her idea of passing off dividends, his response was a simple "WHAT?!"
WHAT?! is what many Nevadan's are saying when they look at the dramatic increases in the price of food, clothing, gas, consumables, and housing which has spiked by double-digits since President Joe Biden was sworn into office in January, 2021. In Nevada, rental and housing costs have increased by an average of 20-30% in the last year alone causing an "affordable housing crisis".
Price increases over last year (CPI report)
Used Cars: +41.2%
Gasoline: +38.0%
Gas Utilities: +23.8%
Meats/Fish/Eggs: +13.0%
New Cars: +12.4%
Electricity: +9.0%
Food at home: +8.6%
Overall CPI: +7.9%
Food away from home: +6.8%
Apparel: +6.6%
Transportation: +6.6%
Shelter: +4.7%

— Charlie Bilello (@charliebilello) March 10, 2022
As reported by The Globe, Cortez Masto's original Hail Marry attempt to bring down gas prices for Nevadans was an empty promise. The "Gas Prices Relief Act" she cosponsored won't save Nevadans a penny. A 1997 Nevada law, signed by her Democratic colleague, Rep. Dina Titus, automatically increases its gas tax 'equal to the amount by which the federal tax is reduced.
Nevadans are struggling with rising prices at the pump.

That's why I'm calling for a suspension on the federal gas tax so that we can lower gas prices and bring relief to hardworking families.https://t.co/8JY7yYWE8n

— Catherine Cortez Masto (@CortezMasto) February 12, 2022
Adding to Cortez Masto's political woes, Breitbart News released a blockbuster report this week as reported by The Globe:
According to FEC filings and disclosures, Vincent Roberti donated the legal maximum of $5,800 to Cortez Masto in March of 2021. Roberti represents many global companies, such as Valero Energy. Roberti Global has disclosed $8.5 million in fees lobbying for the Nordstream 2 pipeline.

Masto has opposed the Keystone Pipeline, drilling on federal lands, drilling in the Arctic National Wildlife Refuge, expanding natural gas, and refused to prevent a ban on fracking."
With Midterms around the corner, Cortez Masto may not run out of money, but she may run out of ideas and time to circumvent her legislative actions. The vulnerable senator will need to convince Nevadans that she deserves their vote in a toss-up race that will decide which party holds power in the Senate during an election year that is predicted to be a Red Wave.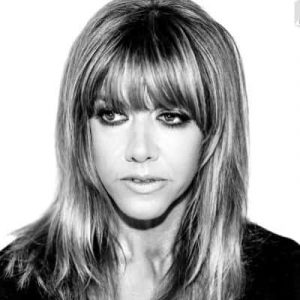 Latest posts by Megan Barth
(see all)