Even CNN Admits Sen. Catherine Cortez Masto is Vulnerable
Cortez Masto bets on Biden and abortion to win Senate re-election
By Megan Barth, December 8, 2021 8:07 am
"Biden backlash in Nevada raises Republicans' hopes of taking back Senate in 2022" reads the CNN headline.  If you are a Democratic candidate and you've lost CNN, you have to be worried.
As The Globe has reported, Nevada is the state that will decide which party controls the Senate as incumbent Sen. Catherine Cortez Masto tries to balance her messaging amid a backdrop of infighting between the Democratic Socialists, who overthrew the state party, and the Harry Reid moderates who once controlled it. The spectators of this political gamesmanship are the largest number of registered independents in Nevada's history who will likely decide which party will control the Senate.
Adding to Cortez Masto's fears is the Cook Political Report that shifted the Nevada Senate race from 'Lean Democrat' to 'Toss Up.' This shift by Cook follows the Democratic upset in the Commonwealth of Virginia and in New Jersey–a Senate race in the garden state won by a truck driver who spent a mere $10,000 and beat a powerful, 20-year incumbent Democrat.
As Democrats have shifted further left, the electorate is seemingly shifting away–toward the center or center right, as indicated by the recent cratering of Joe Biden's polling numbers. In the latest Quinnipiac poll, 53 percent who said they disapprove of Biden's presidency was the highest disapproval yet recorded during his presidency.
Within the CNN article, Sen. Catherine Cortez Masto admits that tourists have not returned to Vegas at pre-pandemic levels and acknowledged that Nevada's unemployment rate of 7.3% is the worst in the country. Noting that she only won her first race by 2 points in 2016, she dismisses Biden's low approval numbers, countering that Nevadans care about issues like the economy, health care, education and child care—not the president's standing. "When I am home, when I talk to Nevadans, it isn't about the President of the United States," Cortez Masto told CNN.
Yet, according to Cortez Masto, it really is about the president. As she tells CNN:
"The President is an important part in delivering everything I just talked about—from tax cuts to Nevadans and helping us overcome the pandemic," Cortez Masto said. "And we need to continue to work together for our communities, not just in Nevada but across the country."
Although Nevada passed a referendum in 1990 allowing for abortions within the first 24 weeks of pregnancy, Cortez Masto is counting on support for abortion rights to drive voters to the polls: "In my election, I think Nevada should be asking candidates for every office what they'll do to protect these rights, and those who oppose reproductive rights should be held accountable at the ballot box as they have been before," she told CNN.
While Cortez Masto banks on abortion and Biden, Laxalt points out her vulnerabilities. In a statement to CNN, Laxalt targets "kitchen table issues": economy, crime and inflation: "With massive job losses, rising violent crime, and sky-high inflation, Nevada has experienced the failures of Joe Biden's agenda more than any other state," Laxalt said in a statement. "Catherine Cortez Masto enables the woke left as they lead our country into stagnation and decline."
Laxalt added: "Nevada will be the 51st seat in a new Republican Senate majority when we defeat Masto."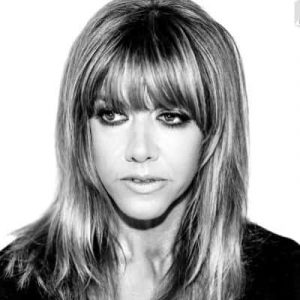 Latest posts by Megan Barth
(see all)