Adam Laxalt Leads Catherine Cortez Masto in Latest Trafalgar Survey
Laxalt: 'Nevadans are hungry for change and ready for new leadership'
By Megan Barth, December 7, 2021 11:42 am
As expected, swing state Nevada is swinging during an election year that will decide which party controls the Senate. After the Cook Political report shifted the Governor's and Senate race from 'lean' to 'toss up', a new Trafalgar Group survey shows Republican Senate hopeful Adam Laxalt taking a three-point lead over incumbent Senator Catherine Cortez Masto.
Digging deeper into the polling data, 1034 likely voters, comprised of 41 percent democratic voters, 37.2 percent Republican voters, and 21.8 percent Independent voters were asked who they would likely vote for in the Nevada senate race. Laxalt took a 3 point lead among respondents with a large percentage of independents (15%) still undecided.
As reported by The Globe, the solidarity between incumbent Nevada Democrats and the Democratic Socialists of America (DSA) is evident. Although the Nevada Democratic Party split into factions after the DSA took over the leadership of the state party, Harry Reid denies there is a split and refers to the head of the Nevada Democratic Party, Democratic Socialist Judith Whitmer, as a "good Democrat." His praise came after she made anti-Israel comments that caused the resignation of the party treasurer, Howard Beckerman.
As voter registration numbers, polling, and the outcome of the Virginia election suggest, progressive policies like CRT, defunding the police, and packing the court are widely unpopular with voters across the political spectrum. In a swing state like Nevada, incumbents like Titus and Cortez Masto understand that posing as moderates is political gamesmanship, but their actions and words may cause voters to reject a hard swing to the left and choose a more balanced and centered approach to policy and governance.
In response to The Trafalgar survey, the Laxalt campaign released this statement:
"This poll proves what we know to be true: Nevadans are hungry for change and ready for new leadership," said Laxalt. "Catherine Cortez Masto has failed the people of this state as they face sky-high inflation, rising crime, and the highest unemployment rate in the nation. Nevadans know that I will fight for good jobs, lower taxes, secure borders, and safe streets. We're going to flip the Senate and restore conservative leadership for Nevada and our nation."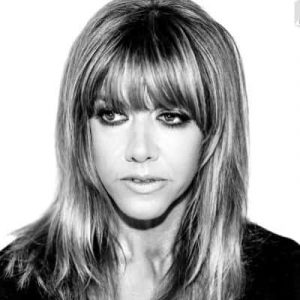 Latest posts by Megan Barth
(see all)